COVID 19 (Coronavirus)
DfE guidance produced 31st March 2020
An update to the main schools Q&A was published by DfE 31st March : https://www.gov.uk/government/publications/covid-19-school-closures/guidance-for-schools-about-temporarily-closing
The update now provides further detail on workforce, staff deployment, supply teachers and contingent workers and holidays. It also now includes links to all the recently published guidance.
Guidance by the Local Authority:
A dedicated phone line and email address has been set up by the Local Authority to help parents with all non EHCP school-related enquiries, including questions relating to Free School Meals:
Tel:- 01452 426015 COVIDSchoolenquiries@gloucestershire.gov.uk
DfE guidance produced 31st March 2020 on free school meals, and the governments new voucher scheme:
https://www.gov.uk/government/publications/covid-19-free-school-meals-guidance/covid-19-free-school-meals-guidance-for-schools
Key messages:
- The national voucher scheme is optional for schools; where schools are happy with their current arrangements these can continue. The voucher system is for term time only so your planned arrangements over Easter will need to be maintained.
- All schools will receive email communication today from Edenred to access and administer this voucher system.
- The costs of the £15 weekly vouchers will be picked up centrally by the DfE – schools will not have to pay for these.
- The DfE are working on guidance for compensation for those schools who have incurred additional costs in providing FSM through their own arrangements.
COVID-19: guidance on supporting children and young people's mental health and wellbeing
Advice for parents and carers on looking after the mental health and wellbeing of children or young people during the coronavirus (COVID-19) outbreak. Published 29 March 2020. Last updated 30 March 2020 — see all updates
This advice is to help adults with caring responsibilities look after the mental health and wellbeing of children or young people, including those with additional needs and disabilities, during the coronavirus (COVID-19) outbreak.
COVID-19: guidance for education settings
Updated 25 March 2020
What you need to know
staff, young people and children should stay at home if they are unwell with a new, continuous cough or a high temperature to avoid spreading infection to others. Otherwise they should attend education or work as normal
if staff, young people or children become unwell on site with a new, continuous cough or a high temperature they should be sent home
clean and disinfect regularly touched objects and surfaces more often than usual using your standard cleaning products
supervise young children to ensure they wash their hands for 20 seconds more often than usual with soap and water or hand sanitiser and catch coughs and sneezes in tissues
posters and lesson plans on general hand hygiene can be found on the eBug website
unless you have been directly advised to close by the local Public Health England Health Protection Team, we recommend all education settings remain open
Background
This guidance will assist staff in addressing coronavirus (COVID-19) in educational settings. This includes childcare, schools, further and higher educational institutions.
This guidance may be updated in line with the changing situation.
https://www.gov.uk/government/publications/guidance-to-educational-settings-about-covid-19/guidance-to-educational-settings-about-covid-19
Key updates
How are we responding to the Coronavirus outbreak in Gloucestershire?
Published 26.03.2020
Sarah Scott, Director of Public Health, answers questions about how we are preparing and reacting during the Coronavirus (COVID-19) pandemic and what guidance is available. Watch Sarah's YouTube video here
Scam around Free School Meals
Published 26.03.2020
Please be aware of emails with fake links. Some Schools have already reported that parents and carers of children in receipt of free school meals are being targeted by fraudsters. Fraudsters are targeting families, emailing parents and carers with messages such as ' If your child is entitled to free school meals send your bank details to the school and they will help with funding while the school is closed'. The email contains links for the parents to follow if they want to receive this funding – these links are fake. This is a scam.
Please share this information with teachers, parents and carers to make them aware of this scam.

Covid-19 Gloucestershire Schools questions
If you can't find an answer on our Frequently Asked Questions a dedicated phone line and email address have been set up to help parents with all school related enquiries, including questions relating to Free School Meals
email COVIDSchoolenquiries@gloucestershire.gov.uk
CORONAVIRUS – COVID-19
SCHOOLS UPDATED GUIDANCE ON CLOSURE ANNOUNCEMENT (UPDATE 2)
Updated guidance in red text.
The 19th March guidance has been updated following further guidance from the DfE on 20th March 2020 relating to key workers and issues raised through the headteacher associations and members of the public.
Schools are required to remain open for children of key workers and vulnerable children (those who have a social worker and those with an EHCP). Registered early years providers, including childminders, private schools and sixth forms/colleges should follow suit.
Rationale for this, and the expectation on schools, is outlined here: https://www.gov.uk/government/publications/coronavirus-covid-19-guidance-on-vulnerable-children-and-young-people/coronavirus-covid-19-guidance-on-vulnerable-children-and-young-people
The Government is clear that the purpose is to ensure key workers critical to the country's response are not prevented from working due to school closures. Social distancing to limit the spread of the coronavirus is the priority and this is to be encouraged at all times and therefore, wherever possible, children should stay at home.
The DfE have issued guidance for schools on temporarily remaining open. The key points have been included in this document but the full information is available here: https://www.gov.uk/government/publications/covid-19-school-closures/guidance-for-schools-about-temporarily-closing . Additionally, NASEN have issued some FAQs for those supporting children with EHCPs which may provide helpful information to schools: https://nasen.org.uk/news/covid-19-important-information-and-faqs.html
Communication from schools should be through the LA link representative for your area (please see list at the end of this document). An email address is available for parents' queries: COVIDSchoolenquiries@gloucestershire.gov.uk
Key workers
The DfE has updated the descriptors for key workers. This is available at: https://www.g ov.uk/government/publications/coronavirus-covid-19-maintaining-educational-provision/guidance-for-schools-colleges-and-local-authorities-on-maintaining-educational-provision . FAQs for parents are at: https://www.gov.uk/government/publications/closure-of-educational-settings-information-for-parents-and-carers/closure-of-educational-settings-information-for-parents-and-carers
There needs to be one key worker only in the family to qualify for requesting a school place. Social distancing is a priority and where parents can make alternative arrangements they are asked to do so (i.e. another parent staying at home or use of wider family etc.) for personal and wider public health reasons. Should a key worker request school provision from you, they are entitled to receive it under current DfE expectations.
If staffing and other resources mean that you can no longer support the number of children who need it, the locality arrangements and LA link contacts will enable us to deploy other staff to help you. In some cases it may also be necessary to prioritise places for those with the highest level of need. To prepare for this, a number of schools have been working on similar Tiered Approaches (i.e. those children with a social worker and EHCP, then those with 2 key working parents and moving into key workers of emergency services before others). Nevertheless, if parents require a place , any children identified by the DfE will have to be accommodated within other schools as guest pupils. The DfE has not placed a limit on the number of children attending any school.
Those in key worker roles could change over time as the country responds to the COVID-19 situation and staff are redeployed into more essential roles. Parents who require further advice around key workers are being encouraged to contact their child's school in the first instance. However, they may also contact the LA at the email address above, and by phoning 01452 426015.
School provision
The majority of schools, and all specialist provision, will remain open for the specific groups of children identified above. That is, unless there are operational or safety reasons making it impossible to do so. Therefore, children within these groups should be attending their normal school on Monday 23rd March.
Expectations regarding educational provision have been lifted at this time. Schools will be free to determine what the provision looks like and what they deem to be best for the pupils they are supporting. Health & Safety guidance for schools developed by the SHE Unit is at the end of this document, alongside guidance from AMPS on visitors and things to consider when closing and re-opening schools.
The DfE requirement is for schools to make arrangements to provide for these groups of children. Parents are not required to take up this offer and some may not wish to.
Parents will still be encouraged to keep their children at home to follow social distancing measures.
In addition, this does not override PHE guidance around those who should be self-isolating.
It is also expected that schools should continue their normal offer in terms of opening hours and that staff able to work should go into work as normal when schools are open.
If a school must close for an essential deep clean, the Headteacher will need to find an alternative school placement for the children at another local school. Where schools are struggling to achieve this in their locality, they should contact their LA link as soon as possible.
We understand that individual school's ability to maintain provision over the coming weeks is likely to change as staffing levels fluctuate. The announcement was clear that these children need to be in school and therefore schools will need to work together to ensure that we have a whole system response to these challenges.
Maintaining School Provision
We have agreed collectively with the Chairs of GAPH, GASH & GASSH that a locality based model is the most appropriate way to respond to the expectations on schools and the Local Authority.
This will enable local clusters to support each other in deploying staffing and resources between schools to ensure that the provision can be made for all the required children in that area. What this looks like within each area of the county will vary depending upon the circumstances – either staff from one school can be deployed to others in the area facing staffing shortages, or schools could merge their provisions to enable appropriate staff to child ratio's to be maintained (which may need to be reviewed as time goes on anyway).
It may also be appropriate for school clusters to combine DSL resource to ensure that every school has access to this essential role. Additionally, if schools have to close, arrangements could be made to move essential resources into other schools accommodating more children as a result.
Where schools receive offers of support from DBS cleared volunteers, they are able to take these up as needed, or pass on to their cluster Chair to share amongst other schools. You should continue with your usual checks for volunteers in these circumstances.
The Chairs of primary and secondary clusters will be key in liaising with their colleagues to help us understand the pressures being faced and where schools can support each other. Special schools will work together with support from the Chair of GASSH. It is important schools use this route to escalate issues.
LA facilitation
To support this locality model, the LA has assigned Link representatives to each area – the list is attached at the end of this document. This will provide a single point of contact for each cluster Chair and enable quick communication between national and local decisions and what is happening at school level.
The link rep will be required to be in daily contact with locality Chairs (at least initially) and feedback any particular challenges, support requirements and other issues to the LA's Education Leadership Team who are meeting on a daily basis to be able to quickly respond to things as they arise. Please can individual schools refrain from contacting the link rep unless in an emergency as this will enable them to respond to wider locality issues.
We have agreed with Head Association Chairs that the primary partnerships will co-ordinate demand and resource issues daily and liaise with their LA link. We are also asking the secondary partnerships (Gloucester, Cheltenham and Stroud) to do the same. This will enable the LA to respond to immediate pressures and for local schools to see how they can support each other in the first instance. Other secondary schools and special schools will be asked to contact their LA link directly. It is vital that we have timely information sharing and partnership working if we are going to be able to respond quickly to this changing situation.
All schools are required by the DfE to submit daily registers during this period: https://www.gov.uk/government/publications/coronavirus-covid-19-attendance-recording-for-educational-settings We would ask you to share this through the co-ordination arrangements to ensure that your LA link has access to the same information. We do not wish to duplicate any work for schools so we are happy to use the same template. However, when returning this, it will be important for schools to flag any support they need, or can offer, for us to collectively meet the demand across the county.
Where it is agreed that deployment of GCC Education staff can support schools in maintaining their provision this will be coordinated through the link rep.
The majority of our staff are DBS cleared and a number have school/teaching experience. We are also able to help with administrative support or other non-teaching areas.
Transport
In this situation, the LA will make arrangements for children to receive transport to school if they are unable to attend any other way. In the majority of cases this is likely to be if a child has to move school sites, but in the short term this may also be for certain key workers who have previously relied upon other parents to take their children to school and are now not able to.
Your LA link rep will be able to facilitate this.
Merging provision
It is likely individual schools will need to merge their accommodation/resources as time goes by and children could be asked to move schools. In such instances, the safeguarding responsibility for children will fall to the receiving school but this will take place in liaison with the child's registered school. It will be expected that schools will hand over all relevant information and any risk assessments (i.e. SEND, medical or social care needs) to enable the receiving school to safeguard them effectively. Such children will be registered as guest pupils on their role.
Using the link rep in such instances will enable the facilitation of appropriate support for children and schools – for example, sourcing transport where this is required, supporting schools with the transition arrangements for children who will struggle with a move (i.e. with Advisory Teacher or Educational Psychologist support).
It is accepted that some of the most vulnerable children (and those with dedicated support) may not be able to manage with a school change. Such cases will need to be considered on an individual basis and we would encourage risk assessments to be completed with parents to ensure the right decisions are made for the child.
Staff working in schools are classified as key workers and as such, they are able to request school provision for their child/ren. With agreement with their own Headteacher it may be more practical for their child to attend the school they work at, rather than their usual school. The appropriateness and practicalities of this will be a matter between individual staff and their school.
Meals
Free Schools Meals (FSM) for children attending school will be provided a meal through Caterlink, which will continue to be prepared and delivered as usual. This service will be extended over the Easter Holidays to ensure all children continue to have a midday meal.
The DfE issued guidance today to help schools to continue providing FSM to eligible pupils where they are temporarily closed or the child has to stay at home because they and/or wider family members are displaying coronavirus (covid-19) related symptoms. This can be found online at Covid-19: FSM guidance and Plans set out to support pupils eligible for FSM
Easter
The announcement included an expectation that schools would also remain open during the Easter period. We are not yet clear what this means in reality. We understand that many staff have term time only contracts and therefore can only be encouraged to work if necessary, not directed (although there will be national guidance on how to claim for additional costs incurred). We are aware that some holiday club providers are considering how they could support schools over this period
as well as a number of voluntary sector organisations.
We expect the DfE guidance to provide further information over this next week.
We are asking you to use these Coronavirus (COVID-19) materials to help inform and protect the general public during the outbreak.

The resources are held in a zip folder which can be downloaded from the PHE Campaign Resource Centre (CRC) using the above links. They each contain a variety of digital, social and print materials.

We have a number of alternative formats that communicate hand washing guidance through large print, easy read*, British Sign Language (BSL) and Braille.
Key worker categories
This includes but is not limited to doctors, nurses, midwives, paramedics, social workers, care workers, and other frontline health and social care staff including volunteers; the support and specialist staff required to maintain the UK's health and social care sector; those working as part of the health and social care supply chain, including producers and distributers of medicines and medical and personal protective equipment.
This includes nursery and teaching staff, social workers and those specialist education professionals who must remain active during the COVID-19 response to deliver this approach.
This includes those essential to the running of the justice system, religious staff, charities and workers delivering key frontline services, those responsible for the management of the deceased, and journalists and broadcasters who are providing public service broadcasting.
Local and national government
This only includes those administrative occupations essential to the effective delivery of the COVID-19 response or delivering essential public services such as the payment of benefits, including in government agencies and arms length bodies.
Food and other necessary goods
This includes those involved in food production, processing, distribution, sale and delivery as well as those essential to the provision of other key goods (for example hygienic and veterinary medicines).
Public safety and national security
This includes police and support staff, Ministry of Defence civilians, contractor and armed forces personnel (those critical to the delivery of key defence and national security outputs and essential to the response to the COVID-19 pandemic), fire and rescue service employees (including support staff), National Crime Agency staff, those maintaining border security, prison and probation staff and other national security roles, including those overseas.
This includes those who will keep the air, water, road and rail passenger and freight transport modes operating during the COVID-19 response, including those working on transport systems through which supply chains pass.
Utilities, communication and financial services
This includes staff needed for essential financial services provision (including but not limited to workers in banks, building societies and financial market infrastructure), the oil, gas, electricity and water sectors (including sewerage), information technology and data infrastructure sector and primary industry supplies to continue during the COVID-19 response, as well as key staff working in the civil nuclear, chemicals, telecommunications (including but not limited to network operations, field engineering, call centre staff, IT and data infrastructure, 999 and 111 critical services), postal services and delivery, payments providers and waste disposal sectors.
Link to the DFE page for Key Workers
https://www.gov.uk/government/publications/coronavirus-covid-19-maintaining-educational-provision/guidance-for-schools-colleges-and-local-authorities-on-maintaining-educational-provision
Link to document
https://www.gov.uk/government/publications/closure-of-educational-settings-information-for-parents-and-carers/closure-of-educational-settings-information-for-parents-and-carers#critical-workers
Mental Health and Psychosocial Considerations During COVID-19 Outbreak 12 March 2020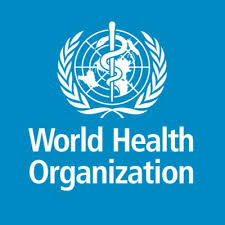 In January 2020 the World Health Organization (WHO) declared the outbreak of a new coronavirus disease to be a Public Health Emergency of International Concern. WHO stated there is a high risk of the 2019 coronavirus disease (COVID-19) spreading to other countries around the world. In March 2020, WHO made the assessment that COVID-19 can be characterized as a pandemic.
WHO and public health authorities around the world are acting to contain the COVID-19 outbreak. However, this time of crisis is generating stress in the population. These mental health considerations were developed by the WHO's Department of Mental Health and Substance Use as messages targeting different groups to support for mental and psychosocial well-being during COVID-19 outbreak.
General population
1. COVID-19 has and is likely to affect people from many countries, in many geographical locations. Do not attach it to any ethnicity or nationality. Be empathetic to all those who are affected, in and from any country. People who are affected by Covid-19 have not done anything wrong, and they deserve our support, compassion and kindness.
2. Do not refer to people with the disease as "COVID-19 cases", "victims" "COVID-19 families" or the "diseased". They are "people who have COVID-19", "people who are being treated for COVID-19", "people who are recovering from COVID-19" and after recovering from COVID-19 their life will go on with their jobs, families and loved ones. It is important to separate a person from having an identity defined by COVID-19, to reduce stigma.
3. Minimize watching, reading or listening to news that causes you to feel anxious or distressed; seek information only from trusted sources and mainly to take practical steps to prepare your plans and protect yourself and loved ones. Seek information updates at specific times during the day, once or twice. The sudden and near-constant stream of news reports about an outbreak can cause anyone to feel worried. Get the facts; not the rumors and misinformation. Gather information at regular intervals, from WHO website and local health authorities platforms, in order to help you distinguish facts from rumors. Facts can help to minimize fears.
Was the information on this page helpful?