Covid 19
ALL SCHOOLS GUIDANCE
https://www.gov.uk/government/collections/coronavirus-covid-19-guidance-for-schools-and-other-educational-settings
CONTACT INFORMATION FOR SCHOOLS
https://www.get-information-schools.service.gov.uk/
/4%20May%20RDD%20Guidance%20Log.docx
CORONAVIRUS – COVID-19 SCHOOL GUIDANCE BRIEFING 14.04.2020
School Accountability:
Following the government's announcement that all exams due to take place in summer 2020 are cancelled, the DfE have now published clarification on what not publishing any school level educational performance data based on tests, assessments or exams for 2020 means for how school accountability will operate for 2019 to 2020. This is available online: https://www.gov.uk/government/publications/coronavirus-covid-19-school-and-college-performance-measures/coronavirus-covid-19-school-and-college-accountability
In addition, the process for considering GCSE, AS and A Level grades has been outlined: https://www.gov.uk/government/publications/coronavirus-covid-19-cancellation-of-gcses-as-and-a-levels-in-2020/coronavirus-covid-19-cancellation-of-gcses-as-and-a-levels-in-2020
PPE:
Consignments of PPE are now coming into the county for schools who have been unable to place their usual orders due to the increased national demand. Schools will be contacted over the coming weeks to arrange distribution of this.
The DfE have updated their guidance to make it clear that PHE do not consider any additional PPE is needed in schools due to the low risk of providing any care or support to children who are not displaying symptoms. This is because there is no evidence of any benefit from the use of face masks outside of healthcare environments. https://www.gov.uk/government/publications/coronavirus-covid-19-implementing-social-distancing-in-education-and-childcare-settings/coronavirus-covid-19-implementing-social-distancing-in-education-and-childcare-settings
Collection of guidance for educational settings on gov.uk

All the latest updates and guidance on the government's response to COVID-19 related to educational settings can be seen here: https://www.gov.uk/government/collections/coronavirus-covid-19-guidance-for-schools-and-other-educational-settings
Newly published and recently updated guidance:
Edenred guidance
Online educational resources to support children to continue learning at home
The Department have published a list of online resources that parents, and schools can consider to support children to continue learning at home: https://www.gov.uk/government/publications/coronavirus-covid-19-online-education-resources
Advice to Local Authorities on admission appeal panels
Under the current restrictions, LAs are advised to postpone admission appeals panels. The Department are working at pace to provide new regulations and guidance to give greater flexibility over how panels may be conducted - we will share this as soon as it is available.
COVID 19 (Coronavirus)
For the period of the Covid-19 crisis, Heads Up communications will be dedicated to the most important communications from the LA in relation to the crisis.
Guidance by the Local Authority:
A dedicated phone line and email address has been set up by the Local Authority to help parents with all non EHCP school-related enquiries, including questions relating to Free School Meals:
Tel:- 01452 426015 COVIDSchoolenquiries@gloucestershire.gov.uk
COVID-19: guidance on supporting children and young people's mental health and wellbeing
Advice for parents and carers on looking after the mental health and wellbeing of children or young people during the coronavirus (COVID-19) outbreak. Published 29 March 2020. Last updated 30 March 2020 — see all updates
This advice is to help adults with caring responsibilities look after the mental health and wellbeing of children or young people, including those with additional needs and disabilities, during the coronavirus (COVID-19) outbreak.
Guidance
COVID-19: guidance for education settings
Updated 26 March 2020
Contents
Key updates
How are we responding to the Coronavirus outbreak in Gloucestershire?
Published 26.03.2020
Sarah Scott, Director of Public Health, answers questions about how we are preparing and reacting during the Coronavirus (COVID-19) pandemic and what guidance is available. Watch Sarah's YouTube video here
Scam around Free School Meals
Published 26.03.2020
Please be aware of emails with fake links. Some Schools have already reported that parents and carers of children in receipt of free school meals are being targeted by fraudsters. Fraudsters are targeting families, emailing parents and carers with messages such as ' If your child is entitled to free school meals send your bank details to the school and they will help with funding while the school is closed'. The email contains links for the parents to follow if they want to receive this funding – these links are fake. This is a scam.
Please share this information with teachers, parents and carers to make them aware of this scam.

Covid-19 Gloucestershire Schools questions
If you can't find an answer on our Frequently Asked Questions a dedicated phone line and email address have been set up to help parents with all school related enquiries, including questions relating to Free School Meals
email COVIDSchoolenquiries@gloucestershire.gov.uk
We are asking you to use these Coronavirus (COVID-19) materials to help inform and protect the general public during the outbreak.

The resources are held in a zip folder which can be downloaded from the PHE Campaign Resource Centre (CRC) using the above links. They each contain a variety of digital, social and print materials.

We have a number of alternative formats that communicate hand washing guidance through large print, easy read*, British Sign Language (BSL) and Braille.
Key worker categories
This includes but is not limited to doctors, nurses, midwives, paramedics, social workers, care workers, and other frontline health and social care staff including volunteers; the support and specialist staff required to maintain the UK's health and social care sector; those working as part of the health and social care supply chain, including producers and distributers of medicines and medical and personal protective equipment.
This includes nursery and teaching staff, social workers and those specialist education professionals who must remain active during the COVID-19 response to deliver this approach.
This includes those essential to the running of the justice system, religious staff, charities and workers delivering key frontline services, those responsible for the management of the deceased, and journalists and broadcasters who are providing public service broadcasting.
Local and national government
This only includes those administrative occupations essential to the effective delivery of the COVID-19 response or delivering essential public services such as the payment of benefits, including in government agencies and arms length bodies.
Food and other necessary goods
This includes those involved in food production, processing, distribution, sale and delivery as well as those essential to the provision of other key goods (for example hygienic and veterinary medicines).
Public safety and national security
This includes police and support staff, Ministry of Defence civilians, contractor and armed forces personnel (those critical to the delivery of key defence and national security outputs and essential to the response to the COVID-19 pandemic), fire and rescue service employees (including support staff), National Crime Agency staff, those maintaining border security, prison and probation staff and other national security roles, including those overseas.
This includes those who will keep the air, water, road and rail passenger and freight transport modes operating during the COVID-19 response, including those working on transport systems through which supply chains pass.
Utilities, communication and financial services
This includes staff needed for essential financial services provision (including but not limited to workers in banks, building societies and financial market infrastructure), the oil, gas, electricity and water sectors (including sewerage), information technology and data infrastructure sector and primary industry supplies to continue during the COVID-19 response, as well as key staff working in the civil nuclear, chemicals, telecommunications (including but not limited to network operations, field engineering, call centre staff, IT and data infrastructure, 999 and 111 critical services), postal services and delivery, payments providers and waste disposal sectors.
Link to the DFE page for Key Workers
https://www.gov.uk/government/publications/coronavirus-covid-19-maintaining-educational-provision/guidance-for-schools-colleges-and-local-authorities-on-maintaining-educational-provision
Link to document
https://www.gov.uk/government/publications/closure-of-educational-settings-information-for-parents-and-carers/closure-of-educational-settings-information-for-parents-and-carers#critical-workers
Mental Health and Psychosocial Considerations During COVID-19 Outbreak 12 March 2020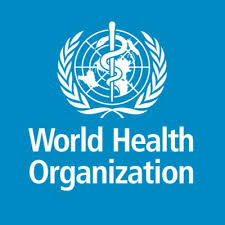 In January 2020 the World Health Organization (WHO) declared the outbreak of a new coronavirus disease to be a Public Health Emergency of International Concern. WHO stated there is a high risk of the 2019 coronavirus disease (COVID-19) spreading to other countries around the world. In March 2020, WHO made the assessment that COVID-19 can be characterized as a pandemic.
WHO and public health authorities around the world are acting to contain the COVID-19 outbreak. However, this time of crisis is generating stress in the population. These mental health considerations were developed by the WHO's Department of Mental Health and Substance Use as messages targeting different groups to support for mental and psychosocial well-being during COVID-19 outbreak.
General population
1. COVID-19 has and is likely to affect people from many countries, in many geographical locations. Do not attach it to any ethnicity or nationality. Be empathetic to all those who are affected, in and from any country. People who are affected by Covid-19 have not done anything wrong, and they deserve our support, compassion and kindness.
2. Do not refer to people with the disease as "COVID-19 cases", "victims" "COVID-19 families" or the "diseased". They are "people who have COVID-19", "people who are being treated for COVID-19", "people who are recovering from COVID-19" and after recovering from COVID-19 their life will go on with their jobs, families and loved ones. It is important to separate a person from having an identity defined by COVID-19, to reduce stigma.
3. Minimize watching, reading or listening to news that causes you to feel anxious or distressed; seek information only from trusted sources and mainly to take practical steps to prepare your plans and protect yourself and loved ones. Seek information updates at specific times during the day, once or twice. The sudden and near-constant stream of news reports about an outbreak can cause anyone to feel worried. Get the facts; not the rumors and misinformation. Gather information at regular intervals, from WHO website and local health authorities platforms, in order to help you distinguish facts from rumors. Facts can help to minimize fears.
Was the information on this page helpful?