Substance Misuse - Key Stage 5
Guidance, Resources and Advice
For friendly, confidential drugs advice. Hear from others, share stories, explore FAQs about drugs and their effects on the mind and body.
Are you 'Under The Influence'? - What to do if you're feeling pressure to take drugs.
Worried about a friend? - Here's how you can help them out.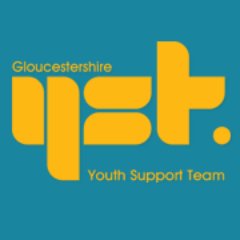 In the Youth Support Team, we work with approximately 6,000 vulnerable young people.
We target specific groups of young people who are the most at risk of not making a successful transition into adulthood. We also deliver statutory services, and operate across Gloucestershire through our youth support centres and mobile centres, as well as in schools, and with families and young people in their homes.
Our multi-disciplinary team is made up of youth workers and family support, health and careers specialists, social workers, police and probation officers. Acting as an integrated team, we identify young people who are most at risk, and intervene early to prevent issues and problems from escalating.
"More than 90% of young people supported by our team say it has made a difference to their lives."
The Youth Support Team is run by Prospects, which provides a wide range of education, employment and skills services in the UK and internationally. We work on behalf of Gloucestershire County Council, in a partnership which is the first of its kind in England. We have been providing our services since 2008, and in April 2013 our contract was expanded and extended for another three years.
The success of the unique partnership between Gloucestershire County Council and Prospects was recognised at a national level, when we won the Best Public/Private Partnership award at the national 2014 Local Government Chronicle (LGC) awards.
The Alcohol Education Trust (AET)
We are pleased to be able to offer UK schools (pupils aged 11- 18) the following resources free of charge:
AET Teacher Workbook (1 printed copy)
200x 'Talking to Kids about Alcohol' parent guide OR
250x 'Alcohol and You' student guide OR
110x each guide
Full access to our student online learning zone www.talkaboutalcohol.com
Online resources – available to download as pdf versions via www.alcoholeducationtrust.org
More information can be found in the AET newsletter for professionals and teachers - Autumn Term, September 2018 (Ed 39). Click here to view the newsletter.
You can order your resources via kate@alcoholeducationtrust.org .
AET newsletter for professionals and teachers - Autumn Term, September 2018, Ed 39
Topics covered:
Leaving school for college or university - how ready are our young people?
Opportunity for pupils to take part in a NHS Digital Survey
Your chance to have your say on mandatory health education in all schools
New subscription area of website
Resources - free of charge
Online learning zone
Parents talks and teacher/staff training sessions
Click here to view the newsletter
The Alcohol Education Trust have created a new resource pack which includes the updated 'Talk about Alcohol' workbook (5th edition), 60 full colours laminates of pictures, activities and scenarios; an updated version of the BAFTA award winning Just a Few Drinks DVD and their guidance for those working with children with moderate learning difficulties. The complete learning resources for 11-18 year olds will be available for the Spring Term for a one off cost of £90. To reserve your copy or to learn more, email kate@alcoholeducationtrust.org
An educational website full of games, facts and more. It is written by a charity called The Alcohol Education Trust (AET). Designed to be used by young people in a classroom setting as part of PSHE lessons on alcohol. The charity provides engaging evaluated and fun activities for 11-18 year olds across the UK, trains teachers and reaches out to parents. All our work is around keeping young people safe around alcohol.
Articles
29/08/17 The Guardian - Why fentanyl could become the UK's most dangerous drug The painkiller and anaesthetic is fifty times more potent than morphine, is powerfully addictive, fatal even tiny amounts. The drug has medical applications, for example, in anaesthesia and relieving pain from surgery or cancer. Those who have been taking opioids for a longer period can cope with quantities that would kill new users or those who have lost their tolerance through a break in taking the drug. Withdrawal from opioids can be agony. Every bone in the body hurts, you experience severe cold and goose bumps. With fentanyl, the high is greater and so is the withdrawal. The intense and rapid high produced by fentanyl has made it attractive drug for recreational use. Cutting fentanyl with drugs like heroin and cocaine dramatically intensifies the potency and makes it far more addictive, benefiting drug dealers with very dependent consumers. Click on the title to read more.
Drink Spiking
Teenagers and young adults should be aware of the issue of drink spiking. A recent UK survey in Cambridge nightclubs found that a third of students had experienced their drinks being spiked.
The majority of reported drink spiking incidents are not linked to any additional crime and are most likely to be the result of a prank, but drink spiking can be linked to sexual assault and robbery. Whatever the intent, drink spiking is illegal and people who spike drinks can be charged, fined or jailed. Click here to read the full article.
Talk about alcohol
Knowing the score on DRINKING will help you to make your own decision in the future .... Keep it real, and let's Talk about Alcohol. Click here to read the full article. 02/07/2020
Drug and Alcohol Education Conference 2021 - Why it matters and how to do it well **NEW DATE**
The Guildhall, London, EC2V 7HH
*** Owing to the current COVID-19 pandemic we have rearranged this event for Friday 5th February 2021. ***

A day for professionals to hear from leading experts on the latest research on alcohol and drugs prevention, attend a choice of workshops on evidence-based programmes, and receive planning & evaluation advice for effective PSHE.
Was the information on this page helpful?