Body Image

Guidance, Resources and Articles
Guidance
Teacher Guidance - Key standards in teaching about body image. Guidance developed by PSHE Association and funded by the Government Equalities Office
Resources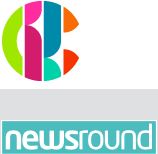 BBC Newsround has made a special programme called Being Me, exploring what children think about their body image.
It's presented by Millie from Millie Inbetween, who asks why our appearance is such a big deal to so many of us.
The programme follows four children as they take part in an exercise to find out how they see themselves and popstar Meghan Trainor explains how she struggled with body image worries.
Dove Self Esteem Project - A campaign to combat self esteem and body image issues among young girls. Click here to see how you can get involved.
For the teacher resources on the workshop on Dove Confident Me click here. It is a 45-60 minute session that addresses key topics including media influence, peer pressure and self esteem. Students learn through class discussion, small group activities, videos and activity worksheets.
Key stage 3 outcomes include identifying personal strengths, recognising how personal qualities are evaluated by others, awareness of healthy eating, and media portrayal of body image.
Here is a list of videos to share with your class from the Dove Self Esteem Project
Training videos for teachers created to help teachers deliver the workshop, consisting:
Introduction to body confidence

Workshop lesson plan & material

Workshop content overview

How to create the right environment

When to adapt the lesson plan

Tips for challenging questions
MediaSmart - Body Image and Advertising - Some great teaching resources and lesson plans on body image. Also includes a section for young people and a section for parents. Click on the logo to go to the site.
Includes links to teaching resources, young people, supporters, parents area, blog. Click the links below for more.
Media Smart Body Image and Advertising - Teachers' Notes
You can also use the TV adverts in MediaSmart UK's youtube playlist
If you do wish to use the case studies, please ensure that your school or educational institution has a valid Educational Recording Agency licence.
Articles
04/10/16 BBC News - Pressure to look perfect hits girls' confidence, say Guides. Girls in the UK are markedly less confident about their looks then they were five years ago, research by Girlguiding suggests. Just 61% of 1,627 seven to twenty-one year old girls polled for the 2016 Girls' Attitudes Survey felt happy about their bodies, down from 73% in 2011. Girls as young as seven face "intense and unobtainable appearance pressures to be perfect" say the authors. Click on the title to read more.
Was the information on this page helpful?