Equality and Diversity - Key Stage 1&2
Guidance, Resources and Advice
Resources
Equalities Curriculum for Primary Schools - Teaching Pack
Are you wanting to develop your Anti-bullying and Equalities work in your primary school? Do you want ideas for activities for anti-bullying week as well as a scheme of work for all year groups? This resource will provide you with the newly updated Anti-bullying and Equalities GHLL scheme of work, including a range of practical activities and ideas for lessons for Reception to Year 6 pupils.
Autism
Providing emotional support to students. #imwithsam- autism and learning disability hate crime campaign. 73% of young people with learning disabilities have suffered from some form of hate crime.
What you can do: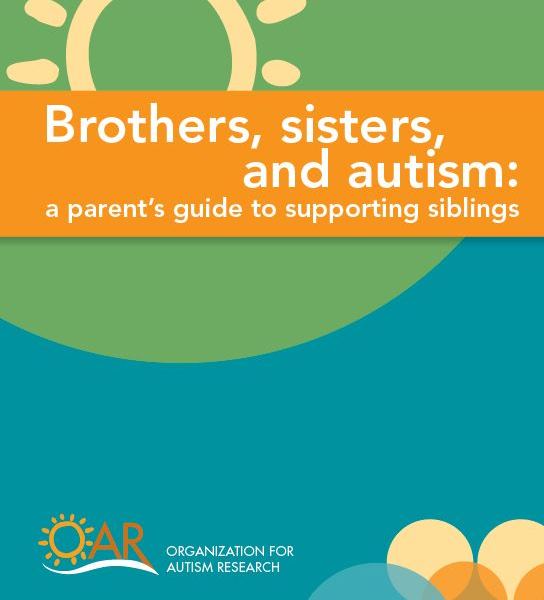 Brothers, sisters and autism: A parent's guide to supporting siblings -Having children with and without autism comes with a unique set of challenges. You're not only faced with doing what's best for your child with autism, but also with paying attention to the needs of any brothers or sisters. No matter what you call them (neurotypical, typically developing, normal, etc.), these siblings are often dealing with the same struggles and feelings that you do as parents. They, too, feel a sense of loss, confusion, and frustration – all at a time before they've had a chance to develop coping skills. These future advocates, potential caretakers, and lifelong friends will establish the longest lasting relationship with your child on the spectrum. Therefore, they need guidance and support from the start. You're likely to find that supporting your children without autism will prove to be a long-term investment in your child with autism.
The topics addressed in this resource include:
• Strategies and resources to help teach your children about their sibling with autism

• Ways to address fairness, share attention, and recognize differences between your children

• Complicated feelings that may come up during family outings, holidays, play dates, and other special events

• Difficult emotions and situations that your children without autism may experience, including negative feelings and violent behaviour

• Ways to facilitate bonding, getting along, and time apart
• Testimonials from other autism parents
LGBT History month - Frida Kahlo
Stonewall has developed some resources for LGBT History Month on Frida Kahlo. They consist of a range of lesson plans and accompanying resources for use in both primary and special schools.
Frida Kahlo - Fact file worksheet
Frida Kahlo - Lesson plan for KS1&2
Frida Kahlo - Lesson plan for SEND
Frida Kahlo - My opinons worksheet
Life as an autism sibling: a guide for teens - When your brother or sister has autism, you have a different kind of sibling relationship. While it can be enjoyable and rewarding, you may also experience challenges and feelings that are tough to deal with. Two young adult siblings created this resource after connecting with dozens of teens about the ups and downs of growing up with a brother or sister with autism. The advice provided in this guide is based on their questions, concerns, and insight. The tips and stories featured are written by teens who have kindly shared their very real experiences. You might find that you can relate to some of what's written. What's most important to remember is that there are others out there who understand what it's like to be in your shoes.
Trans* Inclusion Schools Toolkit - Supporting transgender and gender questioning children and young people in East Sussex schools and colleges
Back to School Programs for Parents, Professionals and Youth - September 2019
All children are affected by the messages they receive about gender: from simple things like "blue is for boys, pink is for girls," to the ways we encourage youth to pursue activities and academic subjects consistent with society's notions about gender.
Stonewall
Stonewall - Acceptance without Exception - some great resources and information available for all key stages
Stonewall has recently launched several new resources for schools, colleges and settings.
An introduction to supporting LGBT children and young people. This resource is suitable for all schools, colleges and settings and offers support in creating an LGBT inclusive environment, working with parents and carers, and supporting individual LGBT children and young people in mainstream and specialist settings.
Next steps in LGBT inclusive education: celebrating difference and developing understanding is a brand new resource, aimed at schools, colleges and settings that have already started work on LGBT inclusion and who are looking to really embed the work. This resource includes an extensive policy section, guidance on creating an LGBT inclusive curriculum, support on working with parents and carers, as well as highlighting the importance of ensuring that a wide range of LGBT people are represented and celebrated in the school, college or setting.
We've also been working hard to ensure that we offer schools, colleges and settings the resources they need to support children and young people with SEND as part of their LGBT inclusive approach. As well as our 'It's OK' symbol supported posters, we now also offer easy read information sheets. (03/04/2020)
Supporting pupils after a terrorist attack
Teachers can utilise PSHE or Citizenship lessons for discussions that provide timely support for pupils at a difficult and sensitive time, in which case we hope the following guidance will help you:
This guidance is not intended as a script or lesson plan, but to help teachers answer questions, structure discussion and, if appropriate, extend children's learning and understanding. Teachers should pick out what they feel is relevant for the nature and circumstances of an event, the age and readiness of the children, and their whole-school ethos and values.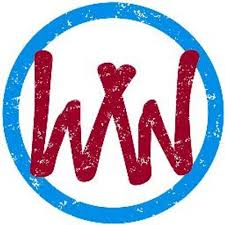 How to respond to children affected by media coverage of terrorist attacks and other bad news. Click here.
Articles
10/04/16 The Guardian - 'It's only a phase': What not to say to LGBT pupils if they come out - The way a teacher responds to the moment a student tells them they are gay, and the impact this has on the student. Try to avoid saying the wrong thing at this crucial moment of disclosure:
Don't say, "I don't have a problem with it"
Don't say, "You do know I'm not gay?"
Don't tell them "It's only a phase"
Don't pretend to know more than you do
Don't do anything without consulting the student
Guidance for Church of England schools on challenging homophobic, biphobic and transphobic bullying - Updated Sep 2019 Click here
Creating an LGBT - inclusive primary curriculum

Produced in conjunction with the Government Equalities Office and Pearson, this resource offers primary schools practical support and ideas to include issues around LGBT people and families into their lessons, and will help them to create learning environments where every pupil feels accepted. Each of the 13 subject areas (including PSHE) includes activities for the EYFS, Key Stage 1, and Key Stage 2, as well as offering adaptations that can be made for SEND pupils. (09/01/2020)
Was the information on this page helpful?