Equality and Diversity - Key Stage 1&2
Guidance, Resources and Advice
Resources
Equalities Curriculum for Primary Schools - Teaching Pack
Are you wanting to develop your Anti-bullying and Equalities work in your primary school? Do you want ideas for activities for anti-bullying week as well as a scheme of work for all year groups? This resource will provide you with the newly updated Anti-bullying and Equalities GHLL scheme of work, including a range of practical activities and ideas for lessons for Reception to Year 6 pupils.
Providing emotional support to students. #imwithsam- autism and learning disability hate crime campaign. 73% of young people with learning disabilities have suffered from some form of hate crime.
What you can do:
Trans* Inclusion Schools Toolkit - Supporting transgender and gender questioning children and young people in East Sussex schools and colleges
Stonewall - Acceptance without Exception - some great resources and information available for all key stages
Stonewall Education Guides - Primary Best Practice Guide - How primary schools are celebrating difference and tackling homophobia.
Supporting Pupils after a terrorist attack
Teachers can utilise PSHE or Citizenship lessons for discussions that provide timely support for pupils at a difficult and sensitive time, in which case we hope the following guidance will help you:
This guidance is not intended as a script or lesson plan, but to help teachers answer questions, structure discussion and, if appropriate, extend children's learning and understanding. Teachers should pick out what they feel is relevant for the nature and circumstances of an event, the age and readiness of the children, and their whole-school ethos and values.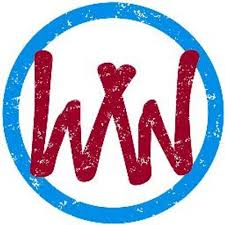 How to respond to children affected by media coverage of terrorist attacks and other bad news. Click here.
Articles
10/04/16 The Guardian - 'It's only a phase': What not to say to LGBT pupils if they come out - The way a teacher responds to the moment a student tells them they are gay, and the impact this has on the student. Young people take about three and a half years before they finally decide to come out, according to a survey for LGBT Youth Scotland. Try to avoid saying the wrong thing at this crucial moment of disclosure:
Don't say, "I don't have a problem with it"
Don't say, "You do know I'm not gay?"
Don't tell them "It's only a phase"
Don't pretend to know more than you do
Don't do anything without consulting the student
Was the information on this page helpful?