Bereavement
On average, 1 in every 29 children will be bereaved of a parent — the equivalent of one in every class — and many more children will experience the death of another family member or friend. These lesson plans provide the opportunity to take a sensitive approach to learning about bereavement in the classroom. They will support children and young people to develop the skills and understanding they need to deal with this particular life event.

Comprising two lessons for each key stage, these resources are designed to help pupils and students explore bereavement and grief in developmentally appropriate ways. They are not intended as a pastoral intervention in the event of a bereavement in the school community, as at that point the priority is for pastoral care rather than preventative education.

The lessons are not suitable for home learning, but can be used with pupils who are physically in school now, or planned into your programme to deliver face-to-face later in the year.

At key stages 1 and 2, pupils will:
Learn about different types of loss, change and bereavement
Explore some strategies for managing feelings associated with bereavement
Develop their awareness of how to seek support with feelings
At key stages 3 and 4, students will:
Learn about managing emotions associated with grief
Explore how to support others experiencing grief and loss
Develop an awareness of how loss, grief and bereavement can impact young people
The free resource packs include a teacher guidance document along with a lesson plan and PowerPoint for each lesson.
Bereavement Guidance for schools from GSCE including a template policy
https://www.gscb.org.uk/media/2098935/bereavement_guidance-template-20200617.doc
The following documents have all been developed by the Educational Psychology Service:
download the full document here
Guidance for Primary and Secondary Schools - Coping with a sudden and upsetting event
Download the full leaflet here for primary Download the full leaflet here for secondary
Coping with a traumatic event - Guidance for Primary School Staff
down load the full document here
Coping with a traumatic event - Guidance for Secondary School staff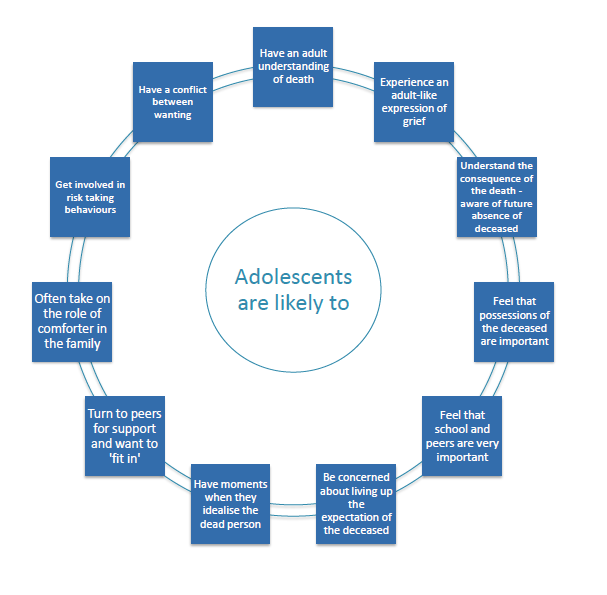 download the full document here
download the full document here
Was the information on this page helpful?