Helplines and services available
Children's Fund Application Form - COVID-19 Fund for Children
Please note this particular fund is for children and families. Click here to view the application form.
Health Protection Team
Click here to view the poster from Public Health England which provides guild lines on what to do if a member of staff or children are suspected or confirmed as having COVID-19. (10/06/20)
The GCC Occupational Health team has a wealth of experiencing in supporting the County's schools with their health and wellbeing needs. If you have any concerns during the current Covid-19 pandemic please contact us. The emotional health of staff is a priority. If you need support with loss, bereavement & trauma, financial support, domestic abuse or alcohol & lifestyle advice, click here to see the help available and contact numbers.
Tic+ - counselling support in Gloucestershire
Following on from the successful launch of our Parent Support and Advice Line, we are delighted to let you know that we will be launching a series of Parent Support Groups from April 2020. The service is for parents living in Gloucestershire who are worried about the mental health and emotional wellbeing of their child (between the ages of 11-18).
Funded by NHS Gloucestershire Clinical Commissioning Group, the service will provide 11 different support groups during 2020/21. Groups will take place on a variety of days and times at Gloucester, Forest of Dean and Cheltenham venues.
Research demonstrates that involving parents in supporting their child's emotional/mental health and wellbeing, ensures young people have better experiences and more positive outcomes. Providing parent support is also shown to prevent later use of both physical and mental health services. Previous pilot groups run by TIC+ have shown that parents continue to meet and support each other after the formal group ends! We are therefore very excited by the impact this service will have for children, young people and their families in Gloucestershire.
Further details can be found on the new Parent Support Group page of our website. Attached are electronic versions of the information leaflet and diary listing all groups - feel free to share.
Parents will need to self-refer by completing the Online Referral Form accessed from the Parent Support button from the home page of our website.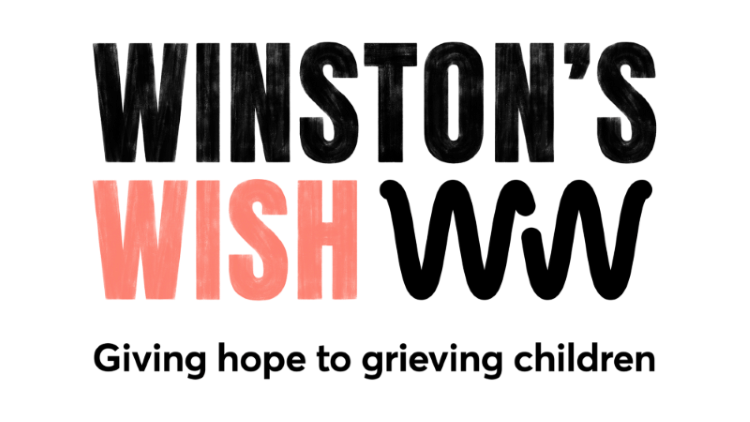 In line with our COVID-19 contingency planning and the latest Government guidance, we have suspended all of our groups, drop-ins and training events and have moved all our services to remote or digital delivery.
Our Freephone National Helpline, along with our ASK email, Crisis Messenger and online chat services remain available to support bereaved families and professionals caring for them. Those families who were already being supported by our area-based practitioners will continue to receive support via telephone sessions or video.
We know that in uncertain times like this, children and young people need reassurance and we know many grieving families will be looking for support. This webpage will be updated regularly with information, advice and guidance, along with our up-to-date Helpline and online chat opening hours.
As always, we are regularly updating our social media channels. Our Facebook groups (Adults Bereaved as Children and Supporting Bereaved Children and Young People) are a great source of support, and membership opens up opportunities to connect digitally with others who may have had similar experiences.
In the coming weeks, more children and young people will face bereavement through the effects of the coronavirus (COVID-19). At Winston's Wish, we work with bereaved families and offer guidance on how to speak to children about death and dying, and about different causes of death, whether sudden or expected, through illness, accident, suicide or violence.
Other articles you might find helpful:
Coronavirus: Supporting bereaved children and young people
Ways to manage your anxiety about coronavirus
Should children attend a funeral?
Preparing a child to attend a funeral
Alternative ways to say goodbye when a funeral isn't possible
How to get support:
National Freephone Helpline*: 08088 020 021 (open 9am – 5pm, Monday – Friday)
ASK email support: ask@winstonswish.org
Crisis Messenger: Text WW to 85258 (available 24/7)
Online chat: click here (available 12-4pm, Wednesdays and Fridays)
*In order to protect our staff, our Helpline is currently operating a remote service. Please leave a message on our voicemail with your first name and a contact number (with area code) and a Helpline Practitioner will call you back from a withheld number as soon as possible.
Coronavirus is having an impact on everyone, including individuals and families facing bereavement, professionals who work with families, and our supporters. This page brings together guidance and information to help support you at this difficult time. You will also find updated information about Child Bereavement UK's current services, training and events.
Our Helpline is operating as normal, Monday – Friday, 9am – 5pm (except Bank Holidays).
Helpline: 0800 02 888 40, Live Chat via our website, and email support@childbereavementuk.org
If you work with children and young people in Gloucestershire and are concerned about their emotional wellbeing and mental health, we can help.
CAMHS (previously known as Children & Young People Service/CYPS) is part of the Integrated Children's Directorate within the Gloucestershire Health & Care NHS Foundation Trust.
CAMHS provides specialist mental health and emotional wellbeing services for all children and young people who are Under 18 years old and registered with a GP in Gloucestershire. The service also provides services for those children and young people who have health issues related to a moderate to severe learning disability.
If you work in Gloucestershire with children and young people in Gloucestershire and are concerned about their emotional wellbeing and mental health, please contact our CAMHS Practitioner Referral & Advice Line on 01452 894272.
Making a referral - Referrals can be made by GP's , Schools or any practitioner working with children, young people and their families/carers. If you need help with making a referral please contact us on the Referral & Advice number above.
Gloucestershire referrals Send your referral to: CAMHS/Children and Young People Service, Acorn House, Horton Road, Gloucester GL1 3PX. (Telephone: 01452 894300 or fax: 01452 894301)
Useful downloads
You can find information for young people about coronavirus and ideas for things to do while staying home on their website.
The Mix's emotional support services are open as normal – and if you're under 25 you can talk to them about anything that's troubling you over the phone, email or webchat.

It's natural and understandable to feel worried about being ill, or the impact that the health crisis might have on your life. Please know that if you are anxious and need to talk, you are not alone and we're here for you. The Mix are open and our team of experts and trained volunteers are ready to listen and to talk about everything and anything.

If you want to talk to people who are going through the same thing you are, or if you simply want a break from all this, head to our discussion boards and you will find a coronavirus sub-forum, as well as plenty of other forums, where you can find silly escapism or talk about anything that's on your mind. Read our articles on understanding anxiety and managing anxiety. You can also find out more about OCD here.

You can also use their phone or online counselling service.
Helpline open daily 4-11pm: 0808 808 4994
There's a lot of information about Coronavirus in the news. Find out what it is and what to do if you're worried.
If you're under 19 you can confidentially call, email or chat online about any problem big or small
Freephone 24h helpline: 0800 1111
Provides free, 24/7 crisis support across the UK if you are experiencing a mental health crisis
If you need urgent help text YM to 85258
All texts are answered by trained volunteers, with support from experienced clinical supervisors
Texts are free from EE, O2, Vodafone, 3, Virgin Mobile, BT Mobile, GiffGaff, Tesco Mobile and Telecom Plus.
Domestic abuse can be physical, sexual, emotional, psychological and financial. If you're experiencing domestic abuse or you think someone else is, please tell someone.
For advice and support see: http://www.gdass.org.uk/what-is-domestic-abuse/ or visit www.gloucestershire.police.uk, call 101, or in an emergency always call 999.
Having to spend so much time at home can be frightening for adults and children who experience domestic abuse. Please know that the police and our partners are here and can help.
Helpful links:
http://www.gdass.org.uk/what-is-domestic-abuse/
https://www.nationaldahelpline.org.uk/
Self-isolation and Social Distancing mean more people are staying at home. It's a stressful time, people are working from home and children are off school. This is an extremely risky time for victims of abuse. As well as supporting people with their health and social issues at this incredibly difficult time, you as professionals are likely to be supporting service users who are experiencing higher levels of domestic abuse. Isolating/distancing guidelines mean this could be even more difficult than usual. It is likely that more perpetrators are going to be in the home when we try and contact the victim, or the victim calls in for support. There are things we/you can do to try and minimise the risk to the victim -
NEVER leave a voice message if you believe the victim and perpetrator share a home.
If you think the perpetrator has answered the phone, ask for somebody else - a made up name - and pretend you have dialled the wrong number.
Call from a withheld number so the perpetrator cannot trace it/call you back
If you do manage to speak to the victim, ask them yes/no questions
Help the victim to think of a false reason for the call in case the perpetrator asks - for example, 'it was the bank' or 'it was Nurse calling about xyz'.
Agree on a code word for the victim to use if they need your help but can't say explicitly.
If the victim uses the code word, or you feel they are in need of assistance/are in danger, call 999.
Victims can self refer through our website: gdass.org.uk
If the victim wants to refer, but can't access the internet safely, offer to make the referral for them.
We are continuing to offer telephone support. We have had to temporarily stop all face to face contact with clients, however we are taking referrals via our website and will call existing clients, and new referrals via telephone. We also continue to support you as professionals with any DA related queries, please get in touch via the website.
We will continue to provide updates as and when we have them. GDASS.org.uk

Crimestoppers
We do hope that this newsletter finds you safe and well, following what has been such an unusual few months and looks set to continue to be so. Our Crimestoppers Contact Centre has and will remain open, offering our usual 24 hours a day service. Reports have ranged from Covid-19 lock down rule breaking to domestic abuse and all crimes between.
Tagged under: helplines, services available, children's fund, health protection team, occupational health, tic+, winston's wish, death, support, child bereavement uk, CYPS, NHS, CAMHS, the mix, childline, young minds, GDASS, crimestoppers