Other Training Opportunities
The Eddystone Trust brings you the very latest in HIV and Sexual Health. Building on 25 years of successful training, conferences and professional development we are proud to present a revised and fully updated training programme.
CLICK ON THE LOGO TO SEE THEIR TRAINING OPPORTUNITIES.
C&YP with sensory processing difficulties may find everyday experiences unpleasant or even overwhelming. This can leave school staff disempowered and anxious, especially when the child or young person does not respond to their attempts to regulate. This full day workshop aims to provide up-to-date information in relation to emotional regulation, sensory processing, sensory interventions and therapeutic spaces. CLICK ON THE LOGO FOR MORE INFORMATION AND TO BOOK
Therapeutic Story Writing ← For more information on this training course please click on the link


YG's vision is for young people to have the confidence, motivation and skills to improve their lives. We work to achieve this vision by creating opportunities that educate, inform and inspire. YG supports young people (11-25 years old) who are facing some very difficult health issues. Young people turn to us for help and we offer them practical ways to find confidence and develop the skills they need to get on track and to move into a job, or into education or training.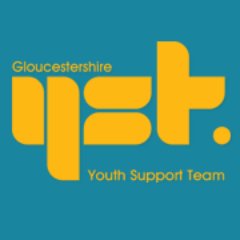 We are the Youth Support Team. We speak up for young people in Gloucestershire, advise, and support them. Our passionate and committed staff members are on the side of young people and their families. We work with all kinds of young people, no matter what their background. We're there for young people whenever they need us. Young people can drop in at our centres around Gloucestershire. Or we can talk to them in their home or school – wherever's best for them.
Talk to us
If you'd like to find out more about what we offer, visit our Services pages to find the most appropriate contact, call your nearest office (info on this page) or email us at info.glos@prospects.co.uk
E-BUG October 2019 Training - for further information and to book:
8th October 2019, 9am - 11.30am at 2&6 Therapy Rooms, Gloucester
9th October 2019, 9am - 11.30am at The Pavilion, Cheltenham
9th October2019, 1pm - 4.30pm at The Pavilion, Cheltenham
17th October 2019, 9.30am - 11.30am at Gloucestershire College, Cinderford Campus
Was the information on this page helpful?