SEXUAL VIOLENCE AWARENESS WEEK
Sexual Violence Awareness Week begins on 1st February. As part of this week, the below training session is available to all professionals who wish to learn more about responding to disclosures of sexual violence.
The session brings together expertise from Hope House Sexual Assault Referral Centre, Gloucestershire Rape and Sexual Abuse Centre and research from the University of Gloucestershire. It will cover how best to support survivors, what you can do, and what survivors say isn't helpful, and how to look after yourself.
Booking can be made via the below link on any one of the 3 sessions available:
https://www.eventbrite.co.uk/e/handling-sexual-violence-disclosures-training-tickets-137074673037

Other Training Opportunities
Wellbeing for Education Return - Virtual Training for all Schools
Published
16.11.2020
The Educational Psychology Service in collaboration with Gloucestershire Healthy Living and Learning and The Advisory Teaching Service are offering Virtual Training for all schools as part of the DfE's Wellbeing for Education Return Programme.
Up to two members of staff from each school in Gloucestershire are invited to attend two free webinars over the coming weeks.
The training, devised by the Anna Freud Centre, aims to:
Increase knowledge of the potential mental health and wellbeing impact of Covid-19 on staff, children and young people, parents and carers.
Build understanding of evidence-based and straightforward responses and resources to support recovery.
Introduce school and college staff to evidence-based resources and structures for dissemination to children and young people, parents and carers.
Raise awareness of specialist and wider support services (statutory and independent) and when and how education professionals might signpost or refer children and young people, staff and/or parents and carers to them.See attached PDF for booking details and further information.and searching for "Wellbeing for Education Return". Places will be allocated on a first come first served basis, with a maximum of 30 participants to allow attendees to share and learn from one another.Autumn TermAutumn TermSpring Term
Implementation
Webinar 2
Webinar 1
Please book your training spaces by visiting www.gccplus.org
C&YP with sensory processing difficulties may find everyday experiences unpleasant or even overwhelming. This can leave school staff disempowered and anxious, especially when the child or young person does not respond to their attempts to regulate. This full day workshop aims to provide up-to-date information in relation to emotional regulation, sensory processing, sensory interventions and therapeutic spaces. CLICK ON THE LOGO FOR MORE INFORMATION AND TO BOOK
Therapeutic Story Writing ← For more information on this training course please click on the link


YG's vision is for young people to have the confidence, motivation and skills to improve their lives. We work to achieve this vision by creating opportunities that educate, inform and inspire. YG supports young people (11-25 years old) who are facing some very difficult health issues. Young people turn to us for help and we offer them practical ways to find confidence and develop the skills they need to get on track and to move into a job, or into education or training.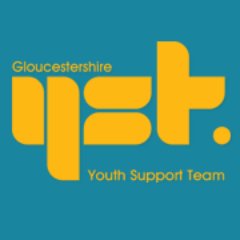 We are the Youth Support Team. We speak up for young people in Gloucestershire, advise, and support them. Our passionate and committed staff members are on the side of young people and their families. We work with all kinds of young people, no matter what their background. We're there for young people whenever they need us. Young people can drop in at our centres around Gloucestershire. Or we can talk to them in their home or school – wherever's best for them.
Talk to us
If you'd like to find out more about what we offer, visit our Services pages to find the most appropriate contact, call your nearest office (info on this page) or email us at info.glos@prospects.co.uk
Was the information on this page helpful?