New Resources
In this lesson, students learn about the physical and emotional aspects of puberty.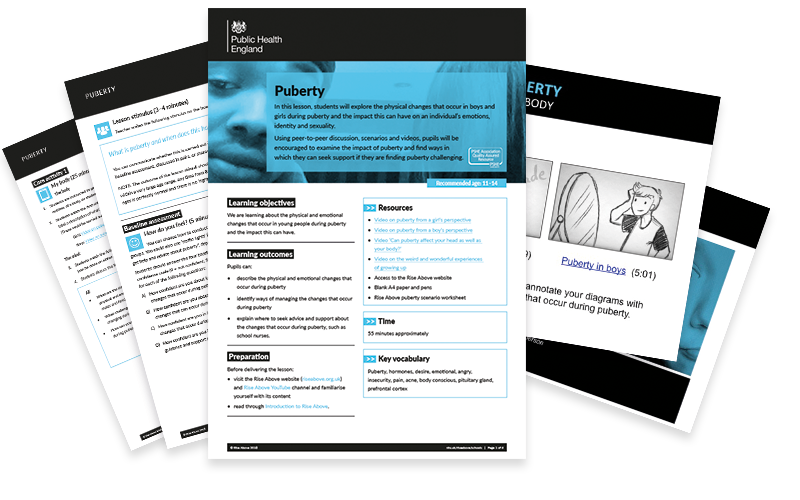 Using peer-to-peer discussion and activities, students will be encouraged to examine the impact of puberty and find ways in which they can seek support if they are finding puberty challenging.
Lesson plan includes:
accompanying PowerPoint for use in class
starter activities – carry out a baseline assessment of students' prior knowledge, skills and understanding
core peer-to-peer activities, plenaries and exciting extension ideas
4 films to support the activities, including YouTuber KickThePj talking about growing up
Helping you deliver the new statutory guidance
Does your school need support in delivering the new Relationships and Sex Education (RSE) and Health Education or Relationships and Health Education guidance?

Our range of NHS approved, Every Mind Matters resources can help you deliver this new statutory guidance. Each of our lesson plans are curriculum-linked and aim to encourage pupils to discuss topical issues they may face in their daily life such as Dealing with change and What to do about worry.

For additional support delivering this new guidance, please visit The Department of Education website.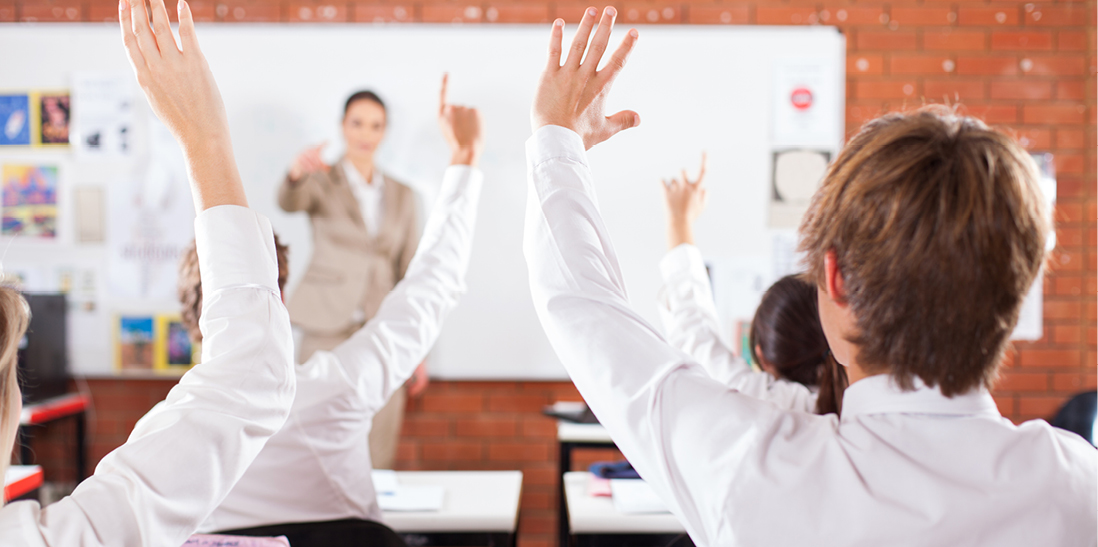 Online training module and videos to support RSHE implementation
Listen to episodes on statutory RSE, sexual health and pornography
Panel discussion hosted by Bounce Forward
A set of assembly and other material focused on emotional and mental health for use with children aged 3-11 years - free for all schools.
Three sessions plans based on short film clips. Each clip shows a fictional online chat where young people request, receive and discuss issues related to nude images.
What should be taught about sexual pleasure.
A research portal from RCPCH with studies from across the UK that are collecting children and young people's experiences and insights of the Covid-19 pandemic and it's impact.
Article with links covering What Pride is and how Pride Month is being celebrated in 2020
Working out Relationships? KS4 lesson plan
'Working out Relationships?' is a free-to-access lesson pack designed to bust common myths about the 'perfect relationship' and manage young people's relationship expectations. We have just awarded it our Quality Mark for PSHE teaching resources.
The lessons draw on findings from an innovative 10-year research project on what helps long term relationships to thrive, and have been produced by academics at the University of Exeter. These materials will support planning for statutory Relationships and Sex Education (RSE) from September.
Built around a short animation and accompanying infographic, the interactive 2-part lesson plans feature two fictitious 16-year old couples. One relationship involves a controlling partner, and pupils will learn how to identify and avoid such relationships and — where necessary — how to exit one safely. In lesson two, pupils will learn strategies to start to build positive, potentially lasting, relationships of their own.
The pack includes PowerPoint lessons one and two, accompanying teaching guides, video and infographic. The University will supply A4 and A3 laminated copies of the infographic for classroom walls free of charge on request.
https://socialsciences.exeter.ac.uk/law/research/groups/frs/projects/workingoutrelationships/
Get ready for statutory PSHE
We are delighted to announce that we have launched a set of six comprehensive and ready-to-use lessons with accompanying PowerPoints for KS3. These follow extensive piloting by schools and peer review, are carefully mapped to the new RSHE guidance and we are confident that they will meet all your needs and save you hours of time and planning. They are based on the evaluation of our work by The National Foundation for Education Research (NFER) which you can view here: https://alcoholeducationtrust.org/teacher-area/evaluation-case-studies/
The aim of these exciting new resources is to provide teachers delivering alcohol education in KS3 with ready to deliver lessons which will save planning and preparation time but still ensure highly effective and enjoyable lessons are delivered. We hope that this will be especially helpful as you prepare for statutory health education taking effect from September.
Each 50 minute lesson includes a detailed lesson plan, learning objective, intended learning outcome and resources required and covers the following topics:
Assessing knowledge: How much do you know about alcohol?
Units and guidelines: Responsible drinking
Alcohol and its effects - physical and social
Alcohol and the law: The consequences
The effects of drinking too much
Reflect and recap: Making safer choices
The aim is that four lessons will be delivered at age 12-14 (Year 8 or 9 / S1 or S2) with two top up lessons at age 13-15 (Year 9 or 10 /S3 or S4). The initial unit of work of four lessons is designed to be delivered across an academic year and the two top up lessons should follow a year later to build on learning and embed safer decision making as the children get older.
Each lesson consists of selected engaging activities with suggestions for possible variation depending on the individual class and the time available.
The lesson plans and links to the lessons can be downloaded here.
Secondary Checklist
To help audit current RSE content GHLL have devised a Secondary checklist: This will give you the opportunity to reflect on the current curriculum intent within a setting, and consider areas of strength or areas of development.
Relationship Education audit for primary schools (07.01.2021)
RSE audit for secondary schools (07.01.2021)
Three steps to RSHE success
The PSHE Association joins ASCL, NAHT, NEU, the Sex Education Forum, Public Health England, and the Association for Young People's Health to launch new 'Three Steps to RSHE Success' guidance for schools.

All schools must meet new statutory Relationships Education/Relationships and Sex Education and Health Education (RSHE) curriculum requirements. This implementation guidance will give them the support they need to do so by focussing on three key steps:
Consulting with parents and pupils, and developing policy
What to teach and how to teach it
Sustaining success
These steps signpost to a range of relevant tools and further guidance to support schools in optimising their PSHE education to meet statutory requirements, and more importantly the needs of children and young people during particularly challenging times.

The guidance is accompanied by the launch of a new 'RSHE Ready' podcast series on everything from engaging parents to supporting teachers' own wellbeing. Episodes will be released over the coming weeks, and episode 1 — 'RSHE Ready - Curriculum Planning' is available now on iTunes, Spotify and SoundCloud.
See the 'Three Steps to RSHE Success' guidance and podcasts
Newly updated KS4-5 'Relationship Safety' materials from the Alice Ruggles Trust
We are delighted to award our Quality Mark to newly updated free lesson materials – created in collaboration with the Alice Ruggles Trust – promoting awareness of unhealthy relationship behaviours and stalking to help protect young people from the potential risks.
Primarily aimed at key stage 4 students, but also suitable for key stage 5, the lessons support schools to build student confidence in managing situations where people are exhibiting or experiencing unhealthy relationship behaviours. They will also support colleagues to deliver key aspects of statutory Relationships and Sex Education.
We've added a brand new lesson focusing on de-escalation and self-regulation which aims to reduce stalking prevalence, plus activities which highlight cyber-enabled stalking to ensure the content is relevant for young people.
Detailed lesson plans are included with activities, teacher guidance and accompanying PowerPoint presentations. The teacher guidance has also been updated to support teacher understanding of stalking.
Download free lesson materials
Brook is here to make RSE easy!
Our Brook Learn platform is full of free digital training and resources to help you deliver excellent RSE lessons
Puberty
Young people often need our support to navigate the changes of puberty. Good puberty education can also break down gender stereotypes, promote understanding and challenge stigmas around periods. We've partnered with Lil-Lets to produce this free e-learning course that will empower you to talk all things puberty with your pupils.
A comprehensive introduction to help you develop the confidence, knowledge and skills to plan and deliver good quality sex and relationships education.
A guide to all contraceptive methods, featuring animations and an interactive tool, as well as activities for use with young people
Teaching young people how STIs can be transferred and prevented, plus an interactive resource exploring the different types of STI.
Free period products for schools and colleges
Schools and colleges can register for free period products, fully funded by the DfE! Order yours now to stamp out stigma, put period poverty in the past, and ensure access to period products for all.
To register your school for free product, please contact PHS on either 01827 255500 (option 3), or email periodproducts@phs.co.uk.
Brook's Sexual Behaviours Traffic Light Tool, has relaunched after undergoing extensive review and redevelopment in 2020. It is now available as a self-directed e-learning course, as well as open-access live training (face-to-face and digital) and bespoke team training.
Introduction to Safeguarding

This entry-level course will suit anyone looking for a comprehensive foundation in safeguarding children or adults. No previous experience is necessary. We have drawn on our work in clinical settings and our expertise from working with schools and directly with young people.
Consent

Teaching young people about consent equips them to have more safe, ethical and enjoyable sexual experiences. Our course now has an additional fifth module on help and support, and updated modules on the law, myth-busting and communication with new videos to use in teaching.
Puberty

We have partnered with Lil-Lets to bring you this course, with animations, videos and quizzes to test your knowledge. Accompanying this is a selection of tried-and-tested, high quality activities for you to download and use with young people, each exploring various aspects of puberty.
Key Stage 3 PSHE resource
Aimed at Key Stage 3 learners this resource is designed to equip students with the skills needed to make considered and informed choices about the content they watch.
Working closely with the PSHE Association to create a resource that includes three lesson plans, a comprehensive teaching guide and extension activities allowing pupils to explore areas such as:
Representations of sex and relationships in films on and offline
Decision making and peer influence
How and why age ratings are given to films and other content.
How the BBFC reflect public and teenager views when making those decisions
https://www.bbfc.co.uk/education/key-stage-3-pshe-resource
10 key messages about HPV
With the help of Dr Naomi Sutton and Karen Hobbs at The Eve Appeal, we've put together 110 key messages to support you in teaching abut HPV within RSHE in our new blog, alongside some practical tips for teaching about STIs.
30% of people have never heard of HPV and 40% have a poor understanding of it, according to a YouGov poll. Yet Human Papilloma Virus (HPV) is incredibly common – 80% of people will get it at some point.
When teaching about STIs it is useful for pupils to understand the range and diversity of STIs (e.g. viruses, bacteria, parasites), and that HPV stands out because it is transmitted by genital skin to skin contact. It is also useful to learn that no sexual activity is risk free – but some activities have a higher risk than others
Consent
A lesson plan developed by Gloucestershire Healthy Living and Learning (GHLL) accompanies the video, and is available to all schools and colleges in the county from today, as part of the Gloucestershire PSHE curriculum. GHLL, funded by Public Health and GCC, provide support for all schools and colleges across our county to help support staff, children and their families to improve their lives through making positive choices around physical, emotional and mental wellbeing.
Gloucestershire kids taught consent with film produced by Aardman : Gloucestershire Healthy Living and Learning (ghll.org.uk)
Tagged under: working out relationship, KS4 lesson plan, aet, statutory PSHE, secondary checklist, three steps to RSHE success, alice ruggles trust, stalking, relationship safety, brook learn, Brook, puberty, rshe, RSE, safeguarding, consent, puberty, bbfc, hpv