PSHE & RSE Resources - Key Stage 1&2
Please also see our dedicated RSE Page here
PSHE
Resources, Guidance and Articles
Resources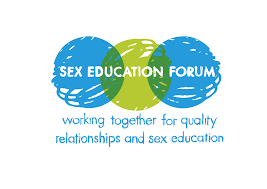 The importance and scope of PSHE education
The theory and research evidence for effective practice in schools
School structures which support effective teaching and learning in PSHE education
Planning schemes of work and effective, engaging lessons
Assessment for, and of, learning in PSHE education
Established in 1987, the Sex Education Forum is a group of partners working together to achieve quality relationships and sex education (RSE) for all children and young people. Our membership for schools and other educators serves to connect organisations and individuals with the latest practice, research and policy information.
Our work on RSE is underpinned by evidence, a rights-based approach and the expressed needs of children and young people. We endeavour to achieve three main objectives:
Ensuring RSE is firmly embedded into national and local government policies and public understanding. To achieve this we have been at the forefront of the campaign for statutory RSE, and will continue to work to influence policy.
Supporting professionals to be well informed and competent to commission, plan, teach, evaluate and research RSE.​ Our membership keeps educators informed and we offer a range of training courses and take on projects to expand the reach of high quality RSE.
To identify, explore and respond to new themes emerging in practice, policy and research, nationally and internationally. We form partnerships with researchers and regularly push the boundaries on issues that impact on children and young people's health and wellbeing
To support you in designing your RSE curriculum, this document helps you consider what to include in RSE and how to structure your programme. We have developed a set of questions to help parents, carers, schools and other educators understand what children and young people want to learn about in relation to growing up, relationships and sex from ages 3-19 organised by age.
This is a FREE resource. This tool is very popular among PSHE leads and teachers when planning lessons on Relationships and Sex Education and can also be used to explain to parents and governors what is covered in RSE.
This is a FREE resource. This tool is very popular among PSHE leads and teachers when planning lessons on Relationships and Sex Education and can also be used to explain to parents and governors what is covered in RSE.
5 ways to get ready for statutory RSE (09/08/2018)
With the draft RSE guidance out for consultation, and Government plans announced for a phased 2019-20 start date, there is lots to do for schools to get ready for statutory RSE.
Sex Education Forum is here to guide you and below is a list of things we recommend that you focus on this September.
Know your facts
Discuss & display our principles poster
Plan training now
Join us for 'Countdown to statutory RSE'
Sign up for our free 'Countdown' newsletter
For full details visit our website
The Sex Educational Supplement - Puberty Issue
The Sex Education Forum is a unique national collaboration of organisations and individuals committed to improving sex and relationships education for children and young people. The Sex Education Forum is hosted at the National Children's Bureau. Charity number 258825.
Follow us: on Twitter @sex_ed_forum and Facebook. Visit us online at www.sexeducationforum.org.uk and follow us on Facebook.Roadmap to statutory RSE
New Student Induction - PSHE, Core Theme 2: Relationships (PowerPoint)
Great poster that shows the importance of teaching PSHE to young people click here
PSHE subject page on the Ofsted website: this page has links to some of the organisations in the PSHE strategic Partners Groups but not all and to some other organisations that are not part of the group but are relevant to PSHE issues in schools
This project brings together all aspects of Personal, Social, Health and Economic Education (including RSE), emotional literacy, social skills and spiritual development in a lesson-a-week programme for Foundation 1 and 2 to Year 6.
Governmental Education website: this gives information on the curriculum requirements
'Understanding Personal, Social, Health and Economic Education in Secondary Schools' is an essential guide to best practice in PSHE education at key stages 3 and 4. The book was co-authored by leading PSHE academic Jenny McWhirter, PSHE Association Senior Subject Specialist Jenny Barksfield, and our Subject Specialist Nick Boddington. It was written with trainee teachers and their mentors in mind but is equally valuable for anyone seeking to deepen their understanding of PSHE education pedagogy and practice. This new book joins Understanding Personal, Social, Health and Economic Education in Primary Schools, also available from SAGE Publications. Both books provide a thorough grounding in the theory underpinning PSHE education, practical approaches to teaching it and the evidence which supports these approaches. The publications are a definitive guide to best practice and include guidance on:
Relationships and sex education will be required in all schools. September 2020 is proposed as the start date for mandatory provision. Do you know what the new legislation means for your school?
To help school leaders prepare, the poster provides a 10 steps guide to provide high quality RSE as an identifiable part of PSHE education. These steps are based on established good practice and evidence.
Click on the link below to view a full size version of the poster.
Preparing for Statutory Relationship and Sex Education KS1 and KS2
Under the Children and Social Work Act 2017 the government committed to making relationships education (primary) and relationships and sex education (secondary) statutory in all schools, including LA maintained schools, academies, free schools and independent schools. All primary schools will soon be required to have relationships education in place and a relationships and sex education policy. Schools that are ready to implement the updated guidance from September 2019 are encouraged to do so. September 2020 is proposed as the start date for mandatory provision.
Depending on where your school is on its journey towards implementing statutory relationships and sex education, it may feel like there is a lot to organise, or you may feel that what you currently have in place is sufficient. In any case, by reviewing your current practice and making a plan of steps forward, you will find that your school vision for RSE takes shape. The tools referenced within this document will enable you to focus on key areas that require development and using them will ultimately mean that you will be better prepared for the introduction of statutory relationships education within your PSHE curriculum.
It is important to remember that there are many opportunities to seek further advice and guidance, both from members of your school (such as SLT, governors and your teaching team) and from national organisations such as the PSHE Association.
Please feel free to contact us if you would like further advice: info@pshe-association.org.uk
Aligning changes to Ofsted & RSE
The roll-out of a new Ofsted framework September 2019, resets the compass on school inspection, and comes just 12 months ahead of new requirements for mandatory Relationships and Sex Education. As schools prepare for both changes, we look at how these two reforms align.
Click here to visit the Sex Education Forum website. (October 2019)
PSHE Association Programme of Study (KS1-5)
Please click image for link(31/01/20)
10/03/2020
Lesson Plans E-Book - Relationships & Sex Education and Health Education Key Stages 2-4
You can download free lesson plans for keystage 2-4 - click here
Relationships and Sex Education (RSE)
Resources
GHLL Relationships and Sex Education - Teachers' Planning and Resources,
This resource has been designed to be embedded within a whole school PSHE curriculum and is a fantastic FREE resource for all infant and primary settings in Gloucestershire. It consists of a series of FOUR lessons per year group (apart from Year 6 which has FIVE) and has clear learning objectives and suggested activities to achieve the objectives. To receive your FREE resource and to enquire about RSE training please contact GHLL ghll@gloucestershire.gov.uk
Sex Education Forum - Effective Learning Methods - Approaches to teaching about sex and relationships within PSHE and Citizenship (Factsheet)
Primary RSE Training Day with recommended book list.
A template letter to parents re the teaching of RSE in schools
Primary FPA Resources - click here
Stonewall - Resources for schools 'Different Families Same Love' - developed by Bath & North East Somerset Council, in consultation with the children from St Keyna Primary School. A number of card games based on pictures from the posters.
Different Families Same Love Cards A4
Different Families Same Love Cards A3
Different Families Same Love Card Game Instructions
BMJ Open - What do young people think about their school-based sex and relationship education? A qualitative synthesis of young people's views and experiences.
Brook
Brook.org.uk Sexual Health and Wellbeing advice for under 25's SHEILD (Sexual Health Information Empowerment Learning Development)
Education and training enquiry form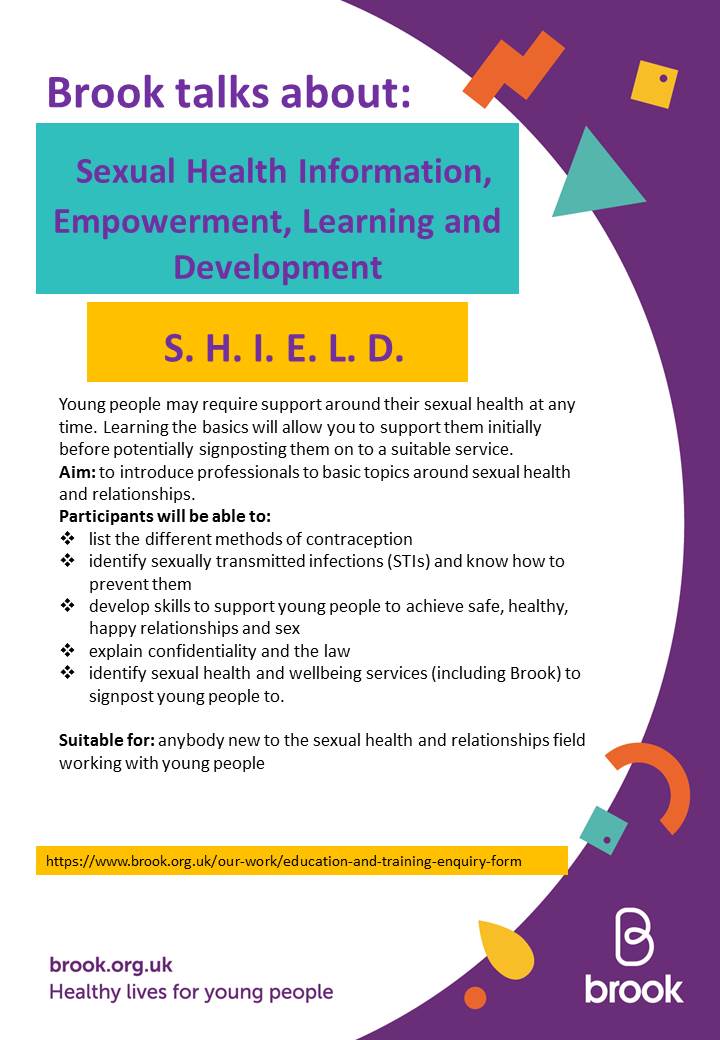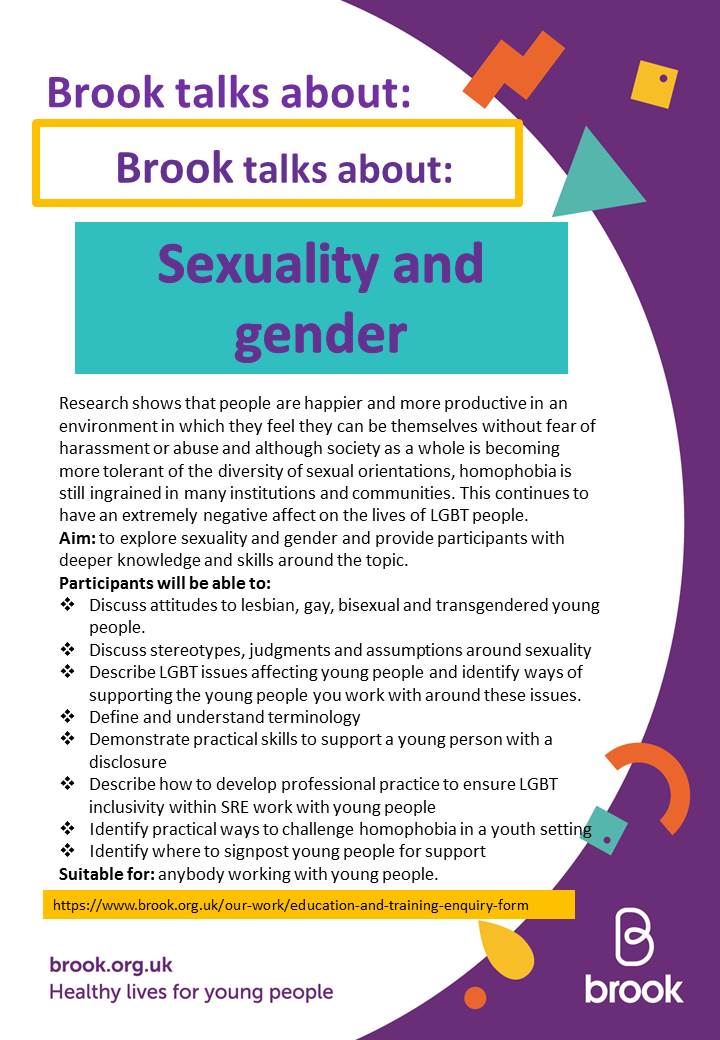 SEXUAL BEHAVIOURS TRAFFIC LIGHT TOOL
Brook's Sexual Behaviours Traffic Light Tool is designed to support professionals working with children and young people. It helps them to identify, assess and respond appropriately to sexual behaviours. Many expressions of sexual behaviour are part of healthy development and no cause for concern. However, when children or young people display sexual behaviour that increases their vulnerability or causes harm to someone else, adults have a responsibility to provide support and protection.
The tool uses a traffic light system of green, amber and red to:
• categorise sexual behaviours
• increase understanding of healthy sexual development
• distinguish this from harmful behaviour
Brook provides a UK-wide training programme for professionals to support the use of this resource.Our Traffic Light Tool Training has been evaluated by The University of Worcester and has been shown to increase the confidence of staff in their ability to distinguish healthy and harmful sexual behaviour in children and young people and support staff in the protection of children and young people from harm or abuse.
This training is strongly recommended for all professionals working with young people including teachers, social workers,school nurses, youth and outreach workers, health care professionals, safeguarding leads. With increased understanding and by working to the same criteria when making decisions, we can all help protect vulnerable young people. More information about the Brook Traffic Light Tool can be found at Brook.org.uk If you are interested in this training for yourself or for your organisation please email Training@brook.org.uk
Articles
03/11/17 The Guardian - Emotional intelligence: why it matters and how to teach it Teaching young people skills such as active listening, self-awareness and empathy can equip them to succeed both academically and socially. Emotional intelligence can cover five main areas. It is of course, important for good communication and therefore a gateway to better learning, academic success, friendship and employment. These skills developed in the formative years in school can provide the foundation for the future habits later on in life:
Active Listening
A Vocabulary For Feelings
Developing Self-awareness
Showing empathy as being 'with' others
Managing emotions and self-regulation
To read these in more detail please click on the title above.
Coram Life Education
Enable your students to understand the issues facing adopted children at school. Increase staff awareness of behavioural issues that can affect young people from the care system.
Enrich your school's values, helping children to empathise with others and respect diversity.
Enhance Personal, Social, Health and Economic education by focusing on the PSHE Association's programme of study: Relationships, Health and Wellbeing, and Living in the Wider World.
The Adoptables' Schools toolkit The Adoptables' Toolkit tackles the issues adopted young people experience at school, and helps to raise awareness of these challenges amongst both students and staff members.This FREE Toolkit includes lesson plans, teachers' guidance, films and activities for KS2 and KS3, all clearly linked to learning opportunities included in the PSHE Association Programme of Study (the PSHE programme of study regularly signposted to by the DfE).
Loudmouth
We know from talking to teachers at our sessions that many haven't been aware of the government's new draft guidance. These changes to relationships, sex and relationships education and health education will become compulsory in September 2020 and so we want to help teachers and schools get a head start.
The consultation document has a lot of information and so to help you save some time and get a handle on the main points we have pulled out 20 of the key points for you. Click here to view the 20 key points.
Tagged under: healthy relationships, PSHE, sex, consent, parents, Key Stage 1, Key Stage 2, RSE, adopted children, Coram Life Education, Loudmouth, Brook
Was the information on this page helpful?