Equality and Diversity - Key Stage 5
Guidance, Resources and Articles
Updated Advice from DfE on Recording Pupils' Gender
In exceptional circumstances, a school may be unsure as to which gender should be recorded for a particular pupil. Where this occurs, gender is recorded according to the wishes of the pupil and / or parent.
(5.2.9 Pupil gender, page 61, School census guide 2016 to 2017, Version 1.5)
A couple of Education Champions have had queries from schools about recording information on pupils who have transitioned or are in the process of transitioning, and have contacted the DfE to see if the above applies in such situations. According to the DfE it does.
So the advice from the DfE is now to record children and young people's chosen gender on all data management systems according to the above guidance.
Currently Capita requires legal confirmation when changes are made to a pupil's legal name, so names have to be changed by deed poll (although SIMS and other school management information systems have a preferred name option which should be used in circumstances where a name has not been legally changed). Whilst they state that birth gender cannot be changed, SIMS does not request legal documentation to support this change.
Stonewall GHLL Training session - PowerPoint
Stonewall GHLL Training session - video
Some useful videos about bullying at school and work
Stonewall Inclusive Curriculum Guide
Gendered Intelligence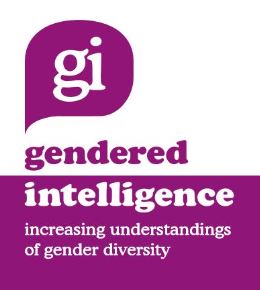 Gendered Intelligence is made up of a host of highly skilled freelance workers who are facilitators, practitioners, youth owrkers, mentors, writers, researchers, trainers, educators, artists and designers, cultural commentators, social media-ites and all round talented folk. Click on the image for a vast array of resources.
Inside Out - Ciera Taylor (transgender teen)
Ciera was 14 when she told her parents she was born in the wrong body and wanted to live as a girl. Now aged 16 (Feb 2017) she tells us how her family and school-friends have coped with her momentous decision.
Mermaids is passionate about supporting children, young people, and their families to achieve a happier life in the face of great adversity. We work to raise awareness about gender nonconformity amongst professionals and public. We campaign for the recognition of gender dysphoria in young people and lobby for improvements in professional services.
Resources are available for:
Childline
Families
Local authorities
NHS
Police
Schools
Scouts
Social Services
Young people
We work to combat isolation and loneliness for parents and young people dealing with gender issues. Empower families with the tools they need to negotiate the education and health services. We also want to reduce the risk of suicidality and self-harm in the young people who contact mermaids. Most important of all is to help improve self-esteem and social functioning in young people suffering with gender issues.
Useful Websites
BIG - The Bullying Intervention Group are one of GHLL's partnerships and have a wealth of resources available to access from their site
Bullying UK - with information and a Skype facility
Feminist Current - A Blog providing a unique perspective on pop culture, politics, current events, sexuality, gender, and many other issues that are often underrepresented or misrepresented by most media sources. An interesting and thought-provoking blog post on Why I'm Raising My Kids to Know Their Sex, Not Their Gender
Welsh transgender teenager Llyr Jones moves from childhood to adulthood. Follow her journey as she explores the possibilities of identity.
Was the information on this page helpful?