CAMHS Practitioner Advice Line
01452 894272
Guidance for professionals in Gloucestershire working with young people with mental health or emotional wellbeing concerns
In this lesson, students identify the signs and symptoms of exam stress and develop strategies to help them manage it.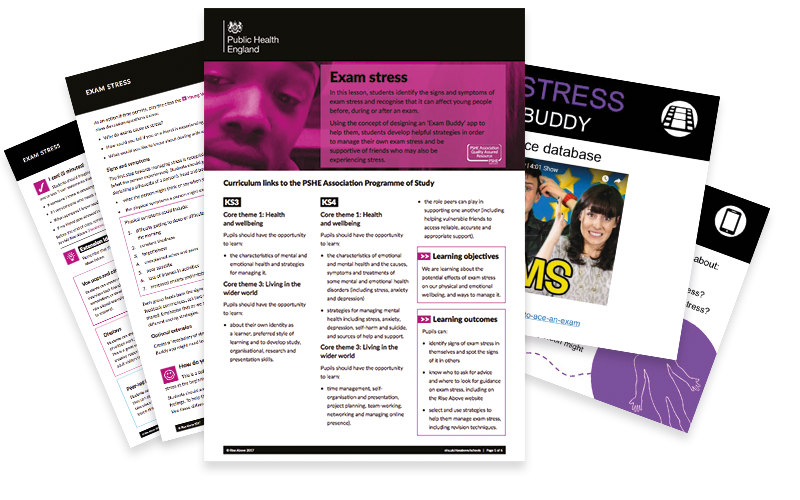 Using the concept of designing an "exam buddy" app, students develop helpful strategies for managing their own exam stress and learn how to be supportive of friends who may also be experiencing stress.
Lesson plan includes:
accompanying PowerPoint for use in class
starter activities – carry out a baseline assessment of students' prior knowledge, skills and understanding
peer-to-peer activity, plenaries and exciting extension ideas
3 films to support the activities, including "Dealing with exam stress"