CAMHS Practitioner Advice Line
01452 894272
Guidance for professionals in Gloucestershire working with young people with mental health or emotional wellbeing concerns
National Guidance and Research
Publications about mental health from Department of Health, Department of Education, Public Health England as well as Local Government reports, plans and case studies.
The Association for Child and Adolescent Mental Health
Engaging Young People in Conversations Exploring the Impact of Their Online Use on Mental Health
Zoë Haime completed her PhD at UCL, and is currently working in a post-doctoral capacity on two studies based at the University of Bristol. Zoë's work at the University of Bristol is centred on the impact of digital technology use on mental health.
Within the Digital Dialogues project, she is working as a part of a collaborative team to understand the training needs of mental health professionals (MHPs) in opening up conversations about children and young people's (CYPs) online use.
Click here to read her blog.
Healthwatch Gloucestershire
Young people's views and experiences of social support in Gloucestershire
From mid-January to mid-February 2023, HWG actively engaged with young people to gather feedback about their experiences and ideas for change.They collected their views via an online survey, one-to-one interviews, and focus group discussions.
Click here to view the report
Future in Mind
Gloucestershire has produced a 5 year plan for improving children and young people's mental health. This is part of the national Future in Mind programme.
Government Drug Strategy 2017
The harms caused by drug misuse are far-reaching and affect our lives at every level. It includes crime committed to fuel drug dependence; organised criminality, violence and exploitation which goes hand in hand with production and supply; and the irreparable damage and loss to the families and individuals whose lives it destroys.
Click here to view the whole strategy.
Mental Health and Behaviour in Schools
Mental health and behaviour in schools: Departmental advice for school staff - Department for Education
Children and young people in schools and colleges: Guidelines for good quality psychological wellbeing and mental health services - British Psychology Society
PSHE Association guidance funded by the Department for Education.
In September 2020, the health education elements of PSHE education became compulsory in all schools (PSHE education is currently only compulsory in independent schools). The statutory changes also make Relationships Education compulsory for all key stage 1 and 2 pupils and Relationships and Sex Education (RSE) compulsory for all pupils receiving secondary education, in all schools.
The statutory guidance for health education covers physical health, mental health and emotional wellbeing. It recognises that physical health and mental health are interlinked, that good physical health contributes to good mental health, and vice versa.
This 'Teaching About Mental Health and Emotional Wellbeing' guidance and accompanying teaching resources, originally funded by the Department for education (DfE), have now been revised to ensure that they are fully up to date and reflect these statutory changes.
Irrespective of statutory requirements, teaching about mental health and emotional wellbeing as part of a comprehensive PSHE education curriculum is vital. It promotes pupils' wellbeing through an understanding of their own and others' emotions and the development of healthy coping strategies. It also contributes to safeguarding, providing pupils with knowledge, understanding and strategies to keep themselves healthy and safe, as well as equipping them to support others who are facing challenges. Finally, talking openly about mental health issues is an effective means of breaking down any associated stigma.
Mental Health of Children in England
The Department of health have published a report "The mental health of children and young people in England – December 2016". This report analyses the mental health in children and young people in England and summarises the evidence of what works to improve their mental health.
The Department of Health have also produced a report of the work of the Children and Young People's Mental Health Taskforce "Improving mental health services for young people".
Psychoactive Substances (NPS) Resource Pack
Resource pack for informal educators and practitioners, produced by the Home Office. Click here to view and download it.
Promoting Good Mental Health
Promoting children and young people's emotional health and wellbeing: A whole school and college approach - Public Health England
Self Harm
Young People and Self Harm: Perceptions and Understanding: January 2014 - Right Here Brighton and Hove
Social Media
Free 12 hour course on the impact of social media on young people, by The Open University.
Social Media & Children's Mental Health a Review of the Evidence - Emily Frith Education Policy Institute - June 2017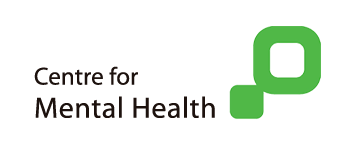 Transforming children's mental health? Reflections on the government's green paper
How to... Sleep Better
Mental Health Foundation have shared this guide.
Originally produced with the assistance of Professor Colin Espie, Director of the University of Glasgow Sleep Centre and cofounder of Sleepio – an organisation dedicated to helping people sleep better.
DfE - Sexual Violence and Sexual Harrassment Between Children in Schools and Colleges
Advice for governing bodies, proprietors, headteachers, principals, senior leadership teams and designated safeguarding leads
https://assets.publishing.service.gov.uk/government/uploads/system/uploads/attachment_data/file/999239/SVSH_2021.pdf
Trauma Informed Practice
The Office for Health Improvement and Disparities has created new guidance on trauma-informed approaches for practitioners working in the health and care sector in England. The guidance sets out a working definition for trauma-informed practice and includes key practice principles.
Read the guidance: Working definition of trauma-informed practice
Tagged under: mental health, self harm, dfe, emotional health and wellbeing, substances, drugs, suicide, safeguarding, sexual violence, sexual harrasment, trauma informed
Was the information on this page helpful?