CAMHS Practitioner Advice Line
01452 894272
Guidance for professionals in Gloucestershire working with young people with mental health or emotional wellbeing concerns
Recommended Reading
Books to support and explore mental health and wellbeing in children.
Download a spreadsheet of recommended reading for young people.
Download a book list for teachers (parents may find it useful too).
What was your favourite book growing up? Or the pinnacle moment when you felt completely swept away by a great story?
Books have a special power – whether it's pouring your heart out in a journal, escaping from reality with captivating fiction, or finally feeling understood when you see yourself in someone else's words.
Reading has the potential to connect us not only with people throughout history, and from all around the world, but also with ourselves.
Click here to read Happiful, a free online mental health and wellbeing magazine.
Feelings, Depression and basic Neuroscience
Little Meerkat's Big Panic: A Story About Learning New Ways to Feel Calm - Jane Evans
This playful full-colour storybook shows children aged 2-6 easy ways for them to calm their body and brain when feeling anxious. It also includes guidance for parents or professionals on the neuroscience behind the strategies, and how they can use the book to help children.
How Are You Peeling?: Food with Moods - Saxton Freymann
Let Scholastic Bookshelf be your guide through the whole range of your child's experiences-laugh with them, learn with them, read with them!
Category: Feelings
"Amused? Confused? Frustrated? Surprised? Try these feelings on for size."
This is a book that asks all the right questions. And leaves you feeling great no matter what the answers are!
"Who'd have dreamed that produce could be so expressive, so charming, so lively and so funny?...Freymann and...Elffers have created sweet and feisty little beings with feelings, passions, fears and an emotional range that is, well, organic." - The New York Times Book Review
My Many Coloured Days – Dr Seuss
'You'd be surprised how many ways I change on different coloured days.'Maybe on some days you feel sort of brown, like a bear; you feel slow and low, low down. But then comes a yellow day and wheeeeeeeee! you feel like a busy, buzzy bee. Dr. Seuss takes the reader on a journey through many different moods in this vibrant and highly original book.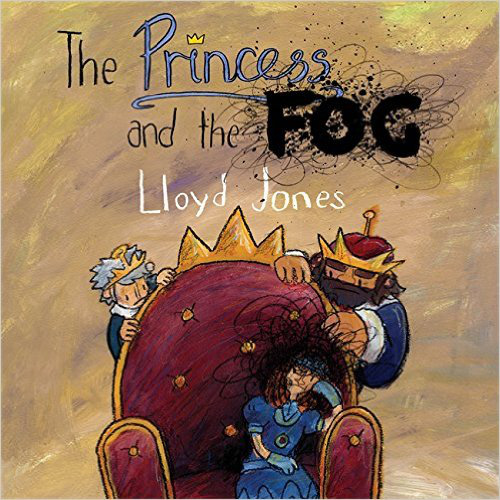 The Princess and the Fog: A Story for Children with Depression – Lloyd Jones
Once upon a time there was a Princess. She had everything a little girl could ever want, and she was happy. That is, until the fog came...
The Princess and the Fog is picture book to help sufferers of depression aged 5-7 cope with their difficult feelings. It uses vibrant illustrations, a sense of humour and metaphor to create a relatable, enjoyable story that describes the symptoms of childhood depression while also providing hope that things can get better with a little help and support. The story is also a great starting point for explaining depression to all children, especially those who may have a parent or close family member with depression.
With an essential guide for parents and carers by clinical paediatric psychologists, Dr Melinda Edwards MBE and Linda Bayliss, this book will be of immeasurable value to anyone supporting a child with, or affected by, depression, including social workers, psychologists, psychiatrists, counsellors, arts therapists, pastoral care workers and school staff, as well as parents and carers.
Helping your child with fears and worries: A self-help guide for parents - Cathy Creswell and Lucy Willetts
The book is one in a series designed to help parents and caregivers to support their children through developmental difficulties. It enables readers to understand what is causing their child's worries and to carry out step-by-step practical strategies to help him or her over come them. The book uses case studies, worksheets and charts, and addresses specific fears and phobias as well as general anxiety and worrying.
Big boys cry - Charlotte Moncrieff
Written for parents to read with their children and for use in schools, the book helps to frame emotions in a positive light, normalising the idea that all boys cry - whether they are the seven-year-old hero of the story, a member of the armed forces or a father. It also sends a message to children to talk to an adult they know and trust about anything that is troubling them, rather than keeping silent.
Not Today, Celeste!: A Dog's Tale about Her Human's Depression – Liza Stevens
Celeste thinks she is the happiest dog in the world. But when she notices something different about her human, Rupert, she wonders if things will ever be the same again.
Charmingly illustrated, this heart-warming story for children aged 3+ reflects some of the feelings and experiences that a child whose parent or carer has depression may face. When it comes to periods of low mood in a parent or carer, children can often feel that they are to blame, or even that the parent doesn't love them anymore. The story provides reassurance by explaining what depression is and how it is possible to find help. With a comprehensive guide for parents and professionals written by Dr Pooky Knightsmith that provides advice on discussing the topic with children, this is a truly valuable resource that will be of interest to social workers, child and school counsellors, psychologists, parents and foster parents.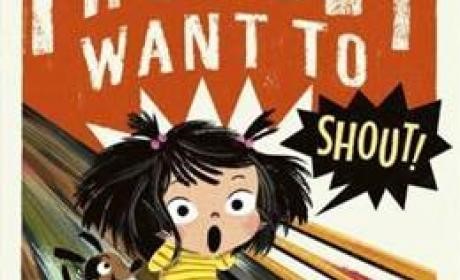 In I really want to shout by Simon Philip,
a little girl uses witty and insightful rhyme to tell us about the things that make her angry. Why is dinner always ready when she's in the middle of a game? And why can't she have pudding until she's eaten lots of yucky green stuff? It's enough to make anyone shout!
No matter how hard she tries to keep the shout inside, sometimes it just explodes out of her. But shouting and slamming doors seem to make things worse rather than better.
Luckily, she has a good friend and patient parents who let her know that anger is perfectly normal and encourage her to talk things through rather than bottling up her feelings.
Undoubtedly one of the best child-friendly books around to deal with anger: what can cause it, what makes it worse, how it can be managed and how it can be expressed in non-destructive ways.
Trauma/ Challenging circumstances
Kit Kitten and the Topsy-Turvy Feelings: A Story About Parents Who Aren't Always Able to Care - Jane Evans
Many children live in homes where things are chaotic and parents or carers are distracted and emotionally unavailable to them. This storybook, designed for children aged 2 to 6, includes feelings based activities to build a child's emotional awareness and vocabulary. A helpful tool for use by parents, carers, social workers and other professionals to enable young children to begin to name and talk about their feelings.
How Are You Feeling Today Baby Bear?: Exploring Big Feelings After Living in a Stormy Home - Jane Evans
This sensitive, charming storybook is written to help children who have lived with violence at home to begin to explore and name their feelings. Accompanied by notes for adults on how to use each page of the story to start conversations, it also features fun games and activities to help to understand and express difficult emotions. It will be a useful book for social workers, counsellors, domestic violence workers and all grown-ups working with children.
A Terrible Thing Happened - Margaret M. Holmes
Sherman Smith saw the most terrible thing happen. At first he tried to forget about it, but soon something inside him started to bother him. He felt nervous for no reason. Sometimes his stomach hurt. He had bad dreams. And he started to feel angry and do mean things, which got him in trouble. Then he met Ms. Maple, who helped him talk about the terrible thing that he had tried to forget. Now Sherman is feeling much better. This gently told and tenderly illustrated story is for children who have witnessed any kind of violent or traumatic episode, including physical abuse, school or gang violence, accidents, homicide, suicide, and natural disasters such as floods or fire. An afterword by Sasha J. Mudlaff written for parents and other caregivers offers extensive suggestions for helping traumatized children, including a list of other sources that focus on specific events.
Alex and the Scary Things: A Story to Help Children Who Have Experienced Something Scary – Melissa Moses
Alex is an alligator who has experienced 'scary' things. In this charmingly illustrated story, he talks about how this affects him and how he copes.
By reading about the different parts of Alex that come out because of the scary things he has experienced, such as The Destroyer when he is angry, Spacey when he dissociates, and Puddles when he is sad, children will learn to recognise when they experience these emotions themselves and find solutions for overcoming them. Alex talks about the different coping strategies he uses to get back to being himself, such as breathing techniques, a counting game, painting, and finding a safe space he can go to, encouraging children to think about when they can do to help themselves handle difficult feelings.
An essential resource for professionals working with children who have experienced trauma, including social workers, counsellors, therapists, and child psychologists, as well as for parents and foster carers. Suitable for children aged approximately 4 to 8 years.
Caring for a loved one with an eating disorder - Jenny Langley, Gill Todd and Janet Treasure
The book is based on the successful New Maudsley approach and provides a step-by-step guide to delivering workshops for caregivers of people living with eating disorders. the first section provides the theoretical background, the second offers practical strategies and hands-on exercises to enhance communication and promote relational change.
Anxiety, Positive Coping Strategies and a Growth Mindset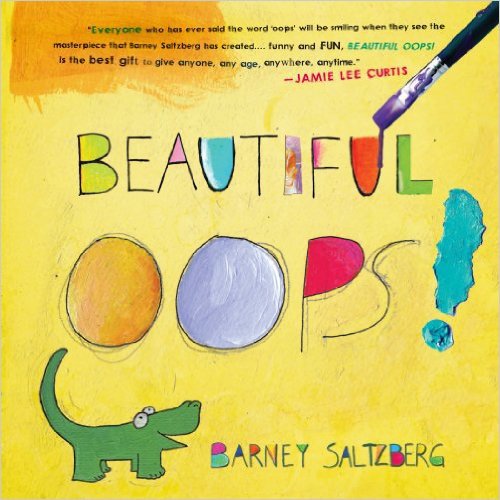 Beautiful Oops! – Barney Saltzberg
A life lesson that all parents want their children to learn: It's OK to make a mistake. In fact, hooray for mistakes! A mistake is an adventure in creativity, a portal of discovery. Barney Saltzberg, the effervescent spirit behind Good Egg, offers a one-of-a-kind interactive book that shows young readers how every mistake is an opportunity to make something beautiful. A singular work of imagination, creativity, and paper engineering, Beautiful Oops! is filled with pop-ups, lift-the-flaps, tears, holes, overlays, bends, smudges, and even an accordion telescope each demonstrating the magical transformation from blunder to wonder.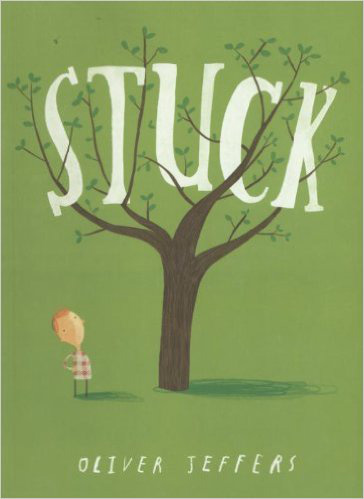 Stuck – Oliver Jeffers
Delightful chaos ensues when a young boy gets his kite stuck in a tree in this laugh-out-loud new picture book from award-winning, internationally best-selling author-illustrator Oliver Jeffers!
Floyd gets his kite stuck up a tree. He throws up his shoe to shift it, but that gets stuck too. So he throws up his other shoe and that gets stuck, along with… a ladder, a pot of paint, the kitchen sink, an orang-utan and a whale, amongst other things!
Will Floyd ever get his kite back? A hilarious book with a wonderful surprise ending.
Ladybird's Remarkable Relaxation: How children (and frogs, dogs, flamingos and dragons) can use yoga relaxation to help deal with stress, grief, bullying and lack of confidence – Michael Chissick
Frog, Dog, Flamingo and Dragon are all very upset – Frog has too many chores to do, Dog has writer's block, Flamingo is being bullied at school and Dragon's granddad has just died. Ladybird listens to their worries and comes up with a plan that will help them all – let's learn Ladybird's Remarkable Relaxation!
This beautiful picture book teaches an effective yoga relaxation technique that can be used anywhere and anytime to deal with a problem. Little Ladybird flutters from big toe to knee to thumb and onwards around the body, showing children how to focus their attention and calm their thoughts. Whether they feel stressed like Frog, or lack confidence like Dog, children will relate to the cast of delightful characters and learn that they too can use relaxation to cope with anxiety, bullying, or grief, and face their worries.
This book will be an excellent resource for teachers and teaching assistants in both mainstream and special needs schools, yoga instructors, and parents looking for a fun and engaging story to teach children aged 4–11 about coping with difficult emotions.
Angry Octopus: An Anger Management Story for Children Introducing Active Progressive Muscle Relaxation and Deep Breathing – Lori Lite
Angry Octopus is a story that teaches children how to use progressive muscle relaxation and breathing techniques to calm down, lower stress, and control anger. Children relate to the angry octopus in this story as the sea child shows the octopus how to take a deep breath, calm down, and manage his anger.
Children learn to unwind, relax, and control anger with this fun exercise known as progressive muscle relaxation. Children relate to the angry octopus in this story as the sea child shows him how to take a deep breath, calm down, and manage his anger. These effective stress and anger management techniques for children focus awareness on various muscle groups to create a complete resting of the mind and body. Progressive muscle relaxation can be used to lower stress, decrease pain, and manage anger.
This engaging story quiets the mind and relaxes the body so your child can let go of anger, relax, and fall asleep peacefully. This story is longer making it ideal for older children or those with a longer attention span.
What to Do When You Worry Too Much: A Kid's Guide to Overcoming Anxiety (What-to-Do Guides for Kids) – Dawn Huebner
What to Do When You Worry Too Much is an interactive self-help book designed to guide 6-12 year olds and their parents through the cognitive-behavioral techniques most often used in the treatment of generalised anxiety. Engaging, encouraging, and easy to follow, this book educates, motivates, and empowers children to work towards change.
It includes a note to parents by psychologist and author Dawn Huebner, PhD.
The Huge Bag of Worries - Virginia Ironside
Wherever Jenny goes, her worries follow her - in a big blue bag. They are there when she goes swimming, when she is watching TV, and even when she is in the lavatory. Jenny decides they will have to go. But who can help her?
'This book can be read millions of times when you are worried.' - Books for Keeps
A compelling picture book which can be used as a spring board into what worries children today.
How to Be a Friend: A Guide to Making Friends and Keeping Them (Dino Life Guides for Families) - Laurie Krasny Brown
Written and illustrated by the creators of the popular Dino Life Guides for Families, this book uses precise language and humorous illustrations to offer specific ways to be a friend and specific ways not to be one. A special section on how to deal with bosses and bullies has valuable information for young children going forth in the world and encountering these situations for the first time.
The Anxiety Solution: A Quieter Mind, A Calmer You
This is a book about and for every anxious young woman - at home, in school or at work, in social situations or on their own - one that will benefit everyone from worried mums to stressed teens. Therapist Chloe Brotheridge has used the latest scientific research and her own personal experience to create a programme that has already helped thousands of women to overcome fear and stress. The Anxiety Solution will provide you with simple yet powerful practical tools to help you manage your symptoms and start feeling better every day. CLICK ON THE IMAGE FOR MORE
The Charlie Waller Memorial Trust
The Anxiety Gremlin loves to eat anxious feelings, and the more anxious you feel, the more he eats and the bigger he gets! Learn how to get rid of the Anxiety Gremlin with this workbook for children aged 5-9. Paxked with puzzles, games, colouring and drawing activities to help children undertand their anxiety and how to control it.
Discover this and many other related titles by clicking on the image.
A Mindfulness Guide for the Frazzled
Five hundred years ago no one died of stress: we invented this concept and now we let it rule us. Ruby Wax shows us how to de-frazzle for good by making simple changes that give us time to breathe, reflect and live in the moment.
Let Ruby be your guide to a healthier, happier you. You've nothing to lose but your stress...
Why won't my teenager talk to me? - Dr John Coleman
As any parent or carer of a teenager will testify, the teenage years can be a time of concern and worry as some young people spend more and more time in their bedroom and on their phone and less talking to their families. This book offers parents and carers insightful and practical advice as to how to encourage positive and respectful two-way communication. As importantly, it gives the reader insights into why their teenagers may be acting and feeling the way they do. New since the book was first published five years ago is an additional chapter devoted to the changing teenage brain.
Teen substance use, mental health and body image - Ian MacDonald
It explores the relationship between mental illness and substance use disorders in young people, looking at the concept of risk-taking, as well as how stress, low self-esteem and body image issues can lead to substance use, including performance enhancing drugs and high caffeine drinks.
Safeguarding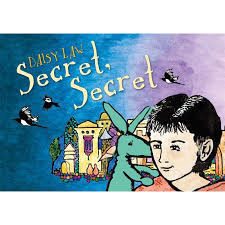 Secret, Secret – Daisy Law
There are lots of different types of secrets. There are big secrets, small secrets, ones you'd never tell, ones you want to tell, ones you keep locked up, or hidden under your bed. There are ones that make you smile, and others that make you scared.
This charming picture book subtly explores the different types of secrets children may have, and encourages them to feel confident to share their secrets. It will be perfect for any child aged 3-7 who has trouble opening up and provides a great opportunity for discussing the things we should and shouldn't keep secret. The book also includes a section at the end for adults on how to respond to disclosures.
Explore Diversity and Acceptance
View an LGBT+ inclusive reading list for EYFS - KS2
View an LGBT+ inclusive reading list for KS3 – KS5
Elmer – David McKee
David McKee's first book about Elmer turned this adorable patchwork elephant into a nursery favourite. Deservedly a modern classic, with over two million copies sold worldwide, Elmer's subtle message, that it is ok to be different, resonates with children across the world.
Free To Be Me - E book from Gendered Intelligence & Galop
Taking action against transphobia, the above named groups decided to collaborate on this project. Over a period of three discrete sessions they explored questions such as: What is hate crime?; What is transphobia?; What are our rights?; What options de we have?; Where can we go for help? This E Zine is a result of those explorations.
The Day The Crayons Quit - Drew Daywalt
Debut author Drew Daywalt and international bestseller Oliver Jeffers team up to create a colourful solution to a crayon-based crisis in this playful, imaginative story that will have children laughing and playing with their crayons in a whole new way.
Poor Duncan just wants to colour in. But when he opens his box of crayons, he only finds letters, all saying the same thing: We quit!
Beige is tired of playing second fiddle to Brown, Blue needs a break from colouring in all that water, while Pink just wants to be used. Green has no complaints, but Orange and Yellow are no longer speaking to each other.
The battle lines have been drawn. What is Duncan to do?
Red: A Crayon's Story – Michael Hall
Funny, insightful, and colourful, Red: A Crayon's Story, by Michael Hall, is about being true to your inner self and following your own path despite obstacles that may come your way.
Red has a bright red label, but he is, in fact, blue. His teacher tries to help him be red (let's draw strawberries!), his mother tries to help him be red by sending him out on a playdate with a yellow classmate (go draw a nice orange!), and the scissors try to help him be red by snipping his label so that he has room to breathe. But Red is miserable. He just can't be red, no matter how hard he tries! Finally, a brand-new friend offers a brand-new perspective, and Red discovers what readers have known all along. He's blue! This funny, heartwarming, colourful picture book about finding the courage to be true to your inner self can be read on multiple levels, and it offers something for everyone.
Loss and Bereavement
Forward by Michael Morpurgo
The one thing I found when I was a teacher is at the end of the day every child settled down quietly and quickly for story time. This list of books will help you find the right books to help children who are dealing with difficult situations or feelings. Reading is probably the best therapy, after talking to mum and dad. I hope that you will find this guide useful.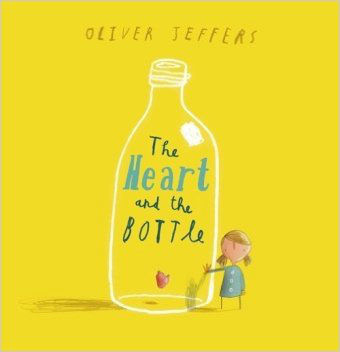 The Heart and the Bottle – Oliver Jeffers
Award-winning picture book star Oliver Jeffers explores themes of love and loss in this life-affirming and uplifting tale.
Once there was a girl whose life was filled with wonder at the world around her…
Then one day something happened that made the girl take her heart and put it in a safe place. However, after that it seemed that the world was emptier than before. But would she know how to get her heart back?
In this deeply moving story, Oliver Jeffers deals with the weighty themes of love and loss with an extraordinary lightness of touch and shows us, ultimately, that there is always hope.
Michael Rosen's Sad Book – Michael Rosen
Very occasionally the term non-fiction has to stretch itself to accommodate a book that fits into no category at all. Michael Rosen's Sad Book is such a book. It chronicles Michael's grief at the death of his son Eddie from meningitis at the age of 19. A moving combination of sincerity and simplicity, it acknowledges that sadness is not always avoidable or reasonable and perfects the art of making complicated feelings plain. It wasn't made like any other book either; Michael Rosen said of the text, " I wrote it at a moment of extreme feeling and it went straight down onto the page ... Quentin didn't illustrate it, he 'realised' it. He turned the text into a book and as a result showed me back to myself. No writer could ask and get more than that." And Quentin Blake says that the picture of Michael "being sad but trying to look happy" is the most difficult drawing he's ever done... "a moving experience."
Luna's Red Hat: An Illustrated Storybook to Help Children Cope with Loss and Suicide – Emmi Smid
It is a beautiful spring day, and Luna is having a picnic in the park with her family, wearing her Mum's red hat. Luna's Mum died one year ago and she still finds it difficult to understand why. She feels that it may have been her fault and worries that her Dad might leave her in the same way. Her Dad talks to her to explain what happened and together they think about all the happy memories they have of Mum.
This beautifully-illustrated storybook is designed as a tool to be read with children aged 6+ who have experienced the loss of a loved one by suicide. Suicide always causes shock, not just for the family members but for everyone around them, and children also have to deal with these feelings. The book approaches the subject sensitively and includes a guide for parents and professionals by bereavement expert, Dr Riet Fiddelaers-Jaspers. It will be of interest to anyone working with, or caring for, children bereaved by suicide, including bereavement counsellors, social workers and school staff, as well as parents, carers and other family members.
Supporting a Child who has been Bereaved through Suicide
Explaining to a child that someone has died by suicide is possibly one of the most difficult situations that a parent or carer might ever face. This booklet offers practical advice for families in the immediate days and weeks when suicide has been the cause of death. It is a useful booklet aimed at giving parents and professionals the confidence to involve children in discussions about the nature of a death by suicide. It is hoped that children may then begin to understand some of the complexities that often surround suicide. The booklet includes child-friendly activities for you to do as a family as you begin to make sense of what has happened and start to look at ways in which your family can learn to cope.
Supporting children through grief: a guide for practitioners
Firmly based on theory, research and practice, this book presents the accumulated experience and wisdom of a community bereavement service for children who are faced with the consequences of a family death. It presents creative ideas about how to facilitate the grieving process, cope with difficult feelings, preserve important memories and share experiences with other bereaved families.
The Grieving Teen: A Guide for Teenagers and their Friends (Helen Fitzgerald)
In this unique and compassionate guide, renowned grief counsellor Helen Fitzgerald turns her attention to the special needs of adolescents struggling with loss and gives them the tools they need to work through their pain and grief.
When a Friend Dies: A book for Teens about grieving and healing (Marilyn E Gotman)
This thoughtful and helpful book answers questions about grieving that teenagers often have, like How should I be acting? and Is it wrong to go to parties and have fun?
Teachers Dead (Benjamin Zephaniah)
Benjamin Zephaniah has chosen a topical and hard-hitting subject and he deals with it in his own uniquely empathetic and edgy way.
The Death and Life of Charlie St. Cloud (Ben Sherwood) The powerful bond between two brothers--one alive and the other killed in a terrible accident--unexpectedly transcends the barriers of life and death, and it is up to one enchanting woman to make their world right.
The Wish List (Eoin Colfer)
Forced out of her home by her stepfather after her mother's death, Meg Finn becomes a wanderer, joining forces with Belch, her partner in crime, until an attempted robbery goes horribly wrong, leaving Meg's spirit cast into limbo, where she becomes caught in the middle in the battle of good and evil, with the fate of her soul at stake
On Eagles Wings (Sue Mayfield)
Tony's mother is dying. There's nothing he can do about it and he can't always put a brave face on things. Often he wishes he could just fly away from everything, like an eagle, powerful and free. Gradually, through his experiences, Tony begins to understand that death can sometimes bring freedom. A very readable and sensitive story about growing up, family relationships, and facing bereavement.
Up on Cloud Nine (Anne Fine)
Ian's best friend, Stolly, is up on cloud nine. He's in the hospital, unconscious, and hooked up to machines. The question Ian is trying to answer is: How did Stolly end up there? In a way, Stolly's always been on cloud nine, living life by his own rules and making those rules up as he goes along. His parents' careers have them constantly rushing around, so Ian's family has all but adopted Stolly. That's why it's up to Ian to figure out what happened to his best friend. But once the pieces start coming together, the answer doesn't seem to make any sense.
Online Safety
Digiducks BIG Decision (Storybook)
An illustrated children's story book telling the story of Digiduck and his friends, to help children understand how to be a good friend to others on the Internet.
Designed for children aged 3-7 years
CLICK ON THE IMAGE TO DOWNLOAD THE PDF VERSION OF THIS BOOK
Cyberbullying - Pocket sized book
A superbly designed youth user-friendly book covering all aspects of cyberbullying including sexting, online grooming, social networking, abusing personal info etc. An indispensable book produced to help victims and witnesses through various stages from reporting a crime to appearing in court and support. Click here to view C5 Consultancy Ltd catalogue
Mental Health Foundation publications
Tagged under: mental health, Key Stage 1, Key Stage 2, Key Stage 3, Key Stage 4, Key Stage 5, addiction, bereavement, body image, bullying, cancer, Change4Life, Citizenship, eating disorders, family, hate crime, He
Was the information on this page helpful?