PSHE & RSE- Key Stage 3&4
Guidance
New Student Induction - PSHE, Core Theme 2: Relationships (PowerPoint)
Year 7 PSHE Relationships Booklet - Ormiston Shelfield Community Academy
Sex and Relationship Education Guidance - Department for Education good practice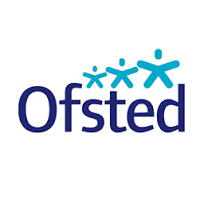 PSHE subject page on the Ofsted Website: this page has links to some of the organisations in the PSHE strategic Partners Groups but not all and to some other organisations that are not part of the group but are relevant to PSHE issues in schools
Sex education in a digital world - Guidance from The Children's Society
BMJ Open - What do young people think about their school-based sex and relationships education? A qualitative synthesis of young people's views and experiences.
Resources
Sex Education Forum - Secondary Resource List
There is also a Sex Educational Supplement - an e-magazine for teachers and other professionals involved in sex and relationship education. Back issues are available for members to download. Register here
Template letter to parents re the teaching of SRE in schools
The importance of teaching PSHE to young people click here for poster
Effective learning methods - Approaches to teaching about sex and relationships within PSHE and Citizenship
Durex - Do SRE for schools Free SRE teaching resources with the PSHE Association Quality Mark. Self-reflection exercises, teaching guidance and lesson plans - can help deliver SRE that inspires young people. You can also target="_blank"Discover the Evidence that supports the importance of SRE to young people.
Porn
14/05/17 Watching too much porn can leave men unable to get an erection when with real life partners. New research has found that excessive pornography viewing can cause serious psychosexual problems in men – most commonly erectile dysfunction.
15/06/16 BBC News - Pornography 'desensitising young people'. A study has warned that most children are exposed to online pornography by their early teenage years. The Middlesex University study claims 53% of 11-16 year olds have seen explicit material online.
British women spend £18,000 on their periods over their lifetime, but why is it a subject we still find difficult to talk about?
SRE Resources from the Family Planning Association (FPA)
These resources are available for download but not for print. Many of the resources can be purchased from the FPA online shop. http://www.fpa.org.uk/resources/leaflet-and-booklet-downloads
Primary FPA Resources - click here
Controlling Behaviour in Relationships, Guide for parents
One of the hardest parts of being a parent is seeing your children feeling hurt in their friendships and relationships. Yet we cannot shield them from every insult and argument; it's an important part of growing up.
However, it's vital to be aware of the difference between behaviour that can be thought of as 'rites of passage' and behaviour which has more serious implications.
We want young women, men and teenagers to have relationships that are free from abuse. Educating young people and teenagers about domestic abuse is one of the most effective ways of preventing abuse in future relationships.
Articles
Guardian News - Want to know why young people are sexting? Try asking them. - an article by Iman Amrani
Useful Websites
Rise Above - A great site for teens packed with games, advice, videos and more to prepare them for real life issues such as relationships, exams, body image and more.