Gloucestershire Virtual School for Children in Care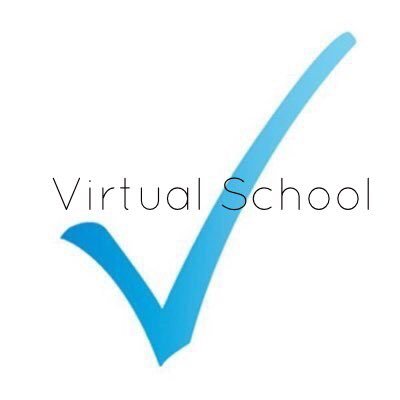 About
Gloucestershire Virtual School for Children in Care works to raise the educational attainment and attendance of children and young people in the care of Gloucestershire Local Authority.
In 2000 the government produced statutory guidance named 'The education of children in public care'. This was due to the high levels of underachievement in education for children in care. Gloucestershire County Council and the local authority have continued to make children in care a high priority particularly with regard to welfare and education.
We support, monitor and work with children and young people in care to help them achieve their full potential; we also work closely with wider professionals and those who care for our young people.
Why is it a Virtual School?
It's called a 'Virtual School' because we do not have a school building and our students attend schools and colleges all over the county. The children and young people that make up Gloucestershire Virtual School are in the care of Gloucestershire Local Authority.
Who Are The Virtual School?
The Virtual School are a team of dedicated professionals who work to help children in care get the best possible education. The Virtual School staff structure is below;
Headteacher - Jane Featherstone

SENCO - Felicity Halsey

Lead Teacher / Teaching & Learning Co-ordinator - Sue Faulkner

Targeted Intervention Co-ordinator - Pip Walker

Learning Mentor Co-ordinator - Liana Aron
In addition, the Virtual School has a small team of mentors who each specialise in supporting students within a specific age range.
What Does the Virtual School Do and How Does it Work?
The role of the virtual school is to monitor and track how our students are progressing and put systems, structures and support in place to help them do the best they can. The virtual school does not always work with individual students but does monitor:
How often they are attending their home school

How they are getting on in individual subjects

What help they need

What we all might be able to provide to support them to do the very best they can

That they have an up to date Personal Education Plan (PEP)
How The Virtual School Can Help:
Helping looked after children find a suitable school

Promote the educational achievement of each child in care in Gloucestershire

Helping looked after children to stay in school when they are having a difficult time

Helping looked after children to get back into school if they have had some time out of education

Supporting looked after children through any school move

Provide training for Designated Teachers, Social Workers and Carers

Provide additional qualifications and opportunities for our students

Provide online learning opportunities and support
Contact Details
Telephone: 01452 328370
Email: virtualschooladmin@gloucestershire.gov.uk

What Does The Virtual School Do?
It offers practical support to children, young people and their carers on day to day issues such as support with reading, homework and contacting school. Staff at The Virtual School are able to support at specific times such as the transfer to secondary, moving schools, exclusions and gaining appropriate support for special educational needs.
During the academic year two or more Personal Education Plan (PEP) meetings are held to make sure that everything is in place, in order for the young person to achieve their educational potential as their education progresses. These meetings, usually held at the school, involve the young person, the social worker, a representative from the school and possibly the Virtual School learning mentor.
The Virtual School will challenge and offer support to young people and adults to ensure that the best possible progress is made by the young person, in the best possible educational placement.
Admissions
The Virtual School can offer support and advice to foster carers applying for a primary or secondary school for their foster child. Applications are due in the autumn term prior to entry in the following September.
Looked After Children are prioritised on admissions guidelines but the deadlines must be followed and the relevant part of the form marked. The Virtual School can also work with carers, social workers and admissions to support essential school transfers during the academic year.
Attendance
The Virtual School monitors the attendance and punctuality of all Looked After Children on our school register until the end of Year 11. Where we have concerns we will be working with the school, social workers, the children and foster carers to remedy the situation.
Exclusions
The Virtual School aims to work with schools to avoid exclusion where possible. Carers should alert their young person's Virtual School learning mentor if exclusion is proposed by the school.
Pupil Premium
Changes to education funding means that this replaces the Pupil Education Allowance. The Pupil Premium is paid to schools by the Virtual School. The Virtual School will expect schools to account for how the Pupil Premium is used to help children and young people in care.
Personal Education Plans (PEPs)
Personal Educational Plans are usually called PEPs. These are plans made by the young person, their carer, school, social worker, possibly the Virtual School learning mentor and others involved in the young person's education. The aim of the plan is to ensure that everybody is doing all they should to support the young person in achieving educational success. The PEP will set the young person targets which will be reviewed once, and often twice, in the academic year.
Special Educational Needs (SEN)
The Virtual School is able to support carers and social workers who are seeking assessment for SEN. It can offer advice and provide key reports for the statementing process.
Tagged under: virtual school, SEN
Was the information on this page helpful?